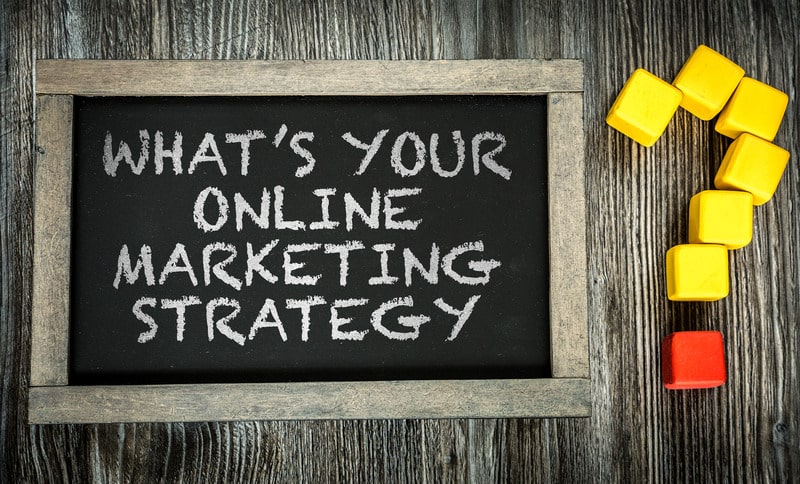 Essential SEO Tools –
In the ever-evolving world of digital marketing, Search Engine Optimization (SEO) remains a vital cornerstone for online success. At SEO Noble, based in Los Angeles, we understand the importance of having the right tools to optimize your website effectively and achieve higher rankings on search engines. In this guide, we will explore what SEO tools are, their significance, and a curated list of essential tools that can help you enhance your SEO strategies.
Understanding SEO Tools
SEO tools are software applications or online platforms that assist digital marketers, website owners, and SEO professionals in analyzing, optimizing, and managing various aspects of a website's performance in search engines. These tools offer valuable insights, automate repetitive tasks, and provide data-driven recommendations to improve a website's visibility, organic traffic, and overall SEO efforts.
The world of SEO tools is vast and diverse, catering to different aspects of search engine optimization. They can help with keyword research, competitive analysis, link building, technical audits, on-page optimization, and more. Utilizing these tools empowers users to make informed decisions, optimize their strategies, and ultimately achieve better results in the competitive online landscape.
Significance of SEO Tools
1. Data Analysis and Insights:
SEO tools provide valuable data and insights about website performance, keyword rankings, backlink profiles, user behavior, and more. These insights help in understanding what's working and what needs improvement.
2. Efficiency and Productivity:
SEO tools automate tasks that would otherwise be time-consuming and repetitive. This boosts productivity and allows professionals to focus on strategic decision-making rather than manual work.
3. Competitive Analysis:
SEO tools allow you to analyze your competitors' strategies, keywords, backlinks, and other metrics. This competitive intelligence is crucial for devising effective SEO strategies and staying ahead in the market.
4. Keyword Research and Optimization:
Understanding which keywords to target and how to optimize for them is essential. SEO tools assist in identifying relevant keywords, assessing their search volume, competition, and suggesting keyword optimization strategies.
5. Technical SEO Audits:
Technical aspects of a website are critical for SEO. SEO tools can conduct in-depth technical audits to identify issues like broken links, site speed problems, and mobile-friendliness, providing insights for improvements.
6. Link Building and Analysis:
Backlinks are a significant SEO factor. SEO tools help in finding link-building opportunities, analyzing backlink profiles, monitoring link quality, and identifying potentially harmful links.
7. Content Optimization:
SEO tools assist in optimizing website content by suggesting improvements in terms of keyword density, relevancy, readability, and more, ensuring that content aligns with SEO best practices.
8. Monitoring and Reporting:
SEO tools allow you to track rankings, monitor website traffic, and generate reports showcasing performance metrics. These reports are crucial for evaluating the effectiveness of your SEO efforts.
Essential SEO Tools You Should Consider
Now that we understand the significance of SEO tools, let's explore a curated list of essential tools that can aid you in your SEO journey:
1. Google Analytics:
– Purpose: Website Traffic Analysis
– Key Features:
– Website traffic monitoring
– Conversion tracking
– User behavior analysis
– Why Use It:
– Provides deep insights into website visitors, their behavior, and traffic sources.
2. Google Search Console:
– Purpose: Website Performance Monitoring
– Key Features:
– Search performance analysis
– Indexing status
– Sitemap submission
– Why Use It:
– Helps monitor how your site appears in Google search results and fix indexing issues.
3. Moz:
– Purpose: SEO Research and Analysis
– Key Features:
– Keyword research and tracking
– Site audits and crawling
– Backlink analysis
– Why Use It:
– Comprehensive tool for keyword research, link building, and site optimization.
4. SEMrush:
– Purpose: Competitive Analysis and Keyword Research
– Key Features:
– Competitor analysis
– Keyword research and tracking
– Site auditing
– Why Use It:
– Allows you to analyze competitors' strategies and identify valuable keywords.
5. Ahrefs:
– Purpose: Backlink Analysis and Research
– Key Features:
– Backlink analysis
– Keyword research
– Competitor analysis
– Why Use It:
– Offers comprehensive insights into backlinks and helps in building a strong backlink profile.
6. Screaming Frog:
– Purpose: Technical SEO Audits
– Key Features:
– Website crawling and analysis
– Identifies technical issues
– Generates XML sitemaps
– Why Use It:
– Enables in-depth analysis of a website's technical SEO aspects.
7. Yoast SEO:
– Purpose: On-Page SEO Optimization (for WordPress)
– Key Features:
– On-page analysis
– XML sitemap generation
– Meta tag customization
– Why Use It:
– Helps optimize individual pages for better on-page SEO.
8. BuzzSumo:
– Purpose: Content Analysis and Discovery
– Key Features:
– Identifies trending topics
– Analyzes content performance
– Influencer identification
– Why Use It:
– Aids in content research and ideation by identifying popular and engaging topics.
9. SpyFu:
– Purpose: Competitor Analysis
– Key Features:
– Competitor keyword research
– Ad campaign analysis
– Backlink research
– Why Use It:
– Helps in understanding and analyzing competitors' strategies and keywords.
10. Local SEO Tools:
– Purpose: Local SEO Optimization
– Key Features:
– Local keyword tracking
– Local citation management
– Local rank tracking
– Why Use It:
– Essential for businesses
SEO tools play a crucial role in optimizing websites for search engines, providing data-driven insights, and streamlining the optimization process. At SEO Noble, we believe that utilizing the right SEO tools is fundamental to achieving online success. From monitoring website traffic to conducting keyword research and technical audits, these tools empower businesses to make informed decisions and enhance their SEO strategies. Choose the tools that align with your specific needs and goals, and watch as they transform your approach to SEO, driving better rankings, increased traffic, and overall business growth. Contact us now to learn more.