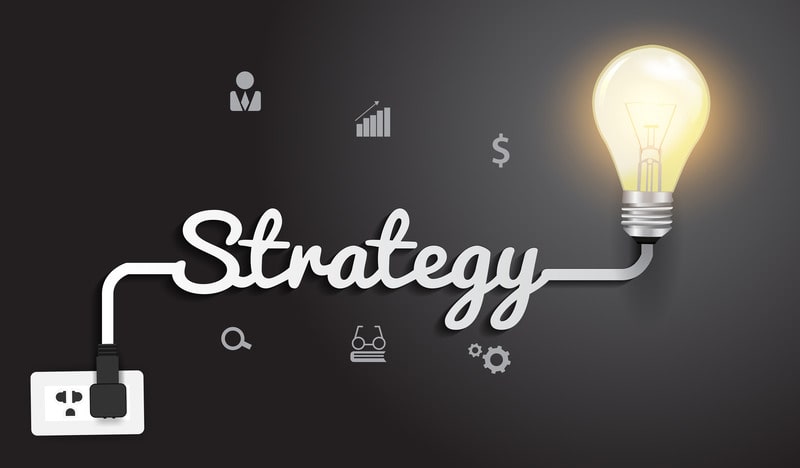 Mastering Content Optimization for SEO –
In the bustling world of digital marketing, where the online landscape is ever-evolving, Search Engine Optimization (SEO) remains a cornerstone for achieving visibility and success. One of the key elements of effective SEO is optimizing your website's content. At SEO Noble, a reputable SEO company in Los Angeles, we understand the importance of content optimization in driving organic traffic and enhancing search rankings. In this comprehensive guide, we will delve into the strategies and best practices to optimize your website's content for SEO.
Why Content Optimization Matters
Content optimization is the process of fine-tuning your website's content to make it attractive to search engines, thus improving its visibility in search results. High-quality, optimized content not only helps in achieving better rankings but also engages and informs your audience, leading to increased user satisfaction and conversions. Here's why content optimization is crucial for SEO:
1. Improved Search Rankings:
– Well-optimized content is more likely to rank higher in search engine result pages (SERPs), leading to increased visibility and organic traffic.
2. Enhanced User Experience:
– Optimized content is user-friendly, well-structured, and easy to read, providing a positive experience for visitors.
3. Keyword Relevance:
– Content optimization ensures that your content is relevant to the keywords you want to target, improving the chances of ranking for those keywords.
4. Better Click-Through Rates (CTR):
– Engaging, optimized content entices users to click on your link in the search results, resulting in higher CTR and more traffic.
5. Increased Engagement:
– Optimized content encourages user engagement, such as longer time on page, lower bounce rates, and more pageviews.
Strategies to Optimize Your Website's Content for SEO
1. Conduct Comprehensive Keyword Research:
– Start by identifying relevant keywords that align with your business, industry, and target audience. Use tools like Google Keyword Planner, SEMrush, or Ahrefs to find high-traffic, low-competition keywords.
2. Understand User Intent:
– Analyze the intent behind different keywords to tailor your content accordingly. Understand if users are looking for information, want to make a purchase, or need assistance. Craft your content to fulfill these intents.
3. Create High-Quality, Valuable Content:
– Focus on creating informative, valuable, and original content that caters to your audience's needs and interests. Quality content is more likely to be shared, linked to, and ranked higher by search engines.
4. Optimize Meta Tags:
– Write compelling meta titles and descriptions that include relevant keywords. The meta description should provide a clear overview of the content and encourage clicks.
5. Integrate Keywords Naturally:
– Sprinkle your target keywords and related terms naturally throughout the content. Avoid keyword stuffing, and prioritize readability and user experience.
6. Use Header Tags (H1, H2, H3, etc.):
– Structure your content with appropriate header tags to create a hierarchy. The main title should be H1, followed by subheadings (H2, H3, etc.) to organize the content and enhance readability.
7. Optimize Images:
– Use descriptive file names and alt tags for images, incorporating relevant keywords where appropriate. This enhances accessibility and provides additional SEO value.
8. Ensure Readability:
– Keep your sentences and paragraphs short, and use simple language. Break up the content with subheadings, bullet points, and numbered lists to enhance readability.
9. Internal and External Linking:
– Incorporate internal links to relevant pages within your website to guide users and improve navigation. Also, link to authoritative external sources when necessary to support your content.
10. Mobile Optimization:
– Ensure your content is optimized for mobile devices to provide a seamless user experience. Mobile optimization is a crucial factor in SEO rankings.
11. Page Loading Speed:
– Optimize your website's speed to improve user experience and SEO. Compress images, minify code, and leverage browser caching to enhance loading times.
12. Regularly Update and Refresh Content:
– Keep your content up-to-date, relevant, and accurate. Regularly refresh outdated content and add new information to maintain its value and ranking potential.
13. Monitor Performance and Adjust:
– Use tools like Google Analytics to track how your content performs. Analyze metrics such as page views, bounce rates, and conversions. Based on the data, make necessary adjustments to optimize further.
14. Utilize Schema Markup:
– Implement schema markup to provide structured data to search engines, making it easier for them to understand your content and display it in a more enhanced manner in search results.
Common Mistakes to Avoid in Content Optimization
While optimizing your content for SEO, it's crucial to avoid certain common mistakes that could hinder your efforts:
1. Keyword Stuffing:
– Overusing keywords unnaturally in the content, which can harm readability and SEO rankings.
2. Thin Content:
– Creating shallow, low-quality content that provides little value to the user. Aim for depth and substance in your content.
3. Ignoring User Experience:
– Prioritizing search engines over users. Optimize for both, ensuring a balance that enhances user satisfaction.
4. Neglecting Mobile Optimization:
– Ignoring the growing mobile audience and not optimizing content for mobile devices.
5. Duplicate Content:
– Copying or duplicating content from other sources or within your website. Always produce original, unique content.
Content optimization is a fundamental aspect of successful SEO. By crafting high-quality, valuable content, incorporating relevant keywords, improving user experience, and avoiding common pitfalls, you can elevate your website's visibility and rankings in search results.
At SEO Noble, we believe that a strategic approach to content optimization, coupled with continuous monitoring and adjustments, can significantly enhance your website's performance. Embrace these strategies, create compelling content, and watch as your SEO efforts drive increased organic traffic and engagement on your website. Contact us now to learn more.