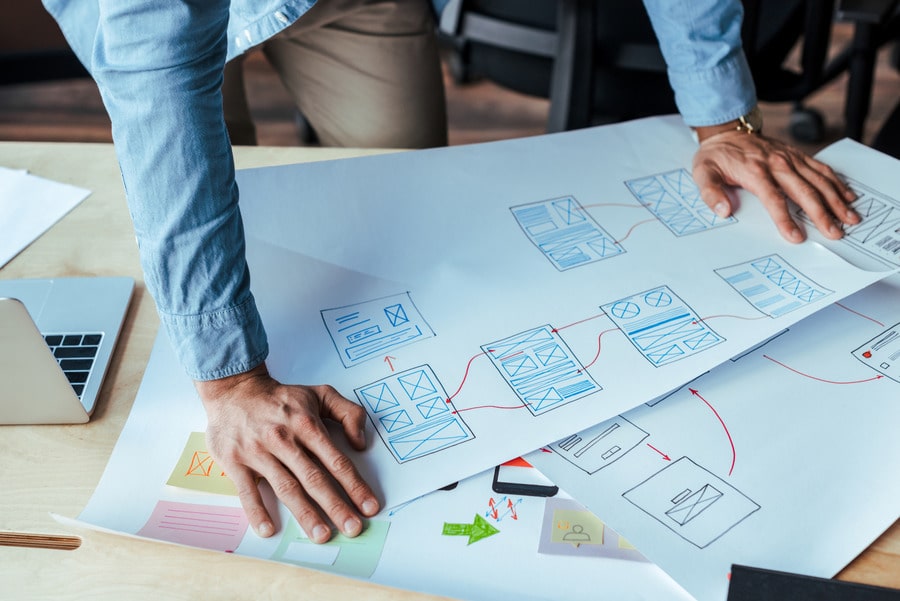 Marketing Through User Experience (UX) Design –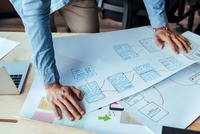 In the ever-evolving digital landscape, user experience (UX) design has become a crucial aspect of successful online marketing strategies. As SEO Noble, we understand the significance of delivering a seamless and engaging experience to website visitors and customers. In this article, we will explore how integrating user experience (UX) design can significantly improve your online marketing efforts and drive business growth.
1. Understanding Your Target Audience
Effective UX design begins with understanding your target audience. Conduct user research to identify their needs, pain points, and preferences. This insight will help you tailor your website and marketing materials to meet their expectations, leading to higher engagement and conversions.
2. Intuitive Website Navigation
A well-designed UX ensures that your website visitors can find what they're looking for effortlessly. Streamline the navigation, create clear call-to-action (CTA) buttons, and organize content logically to guide users through the sales funnel with ease.
3. Mobile Responsiveness
With the majority of internet users accessing websites via mobile devices, mobile responsiveness is non-negotiable. A mobile-friendly website design enhances user experience and ensures that your content is accessible to a wider audience.
4. Page Loading Speed
User experience is heavily influenced by page loading speed. Optimizing your website for faster load times not only improves UX but also contributes to better search engine rankings. A slow-loading website can lead to higher bounce rates, resulting in missed opportunities for conversions.
5. Aesthetically Pleasing Design
Visual appeal plays a significant role in UX design. Aesthetically pleasing visuals, color schemes, and typography create a positive impression and keep users engaged. A visually appealing website can also enhance your brand's credibility and professionalism.
6. Personalization and Customization
Personalized user experiences foster a stronger connection with your audience. Use data-driven insights to deliver personalized content and product recommendations based on users' preferences and past interactions.
7. Minimizing Friction in the Conversion Process
Simplify the conversion process to reduce friction and encourage more users to complete desired actions. This can include streamlined checkout processes, guest checkouts, and clear form fields.
8. Utilizing Visual Hierarchy
A well-structured visual hierarchy guides users' attention to the most critical elements on the page. By strategically placing key information and CTAs, you can lead users towards the desired actions and goals.
9. Implementing A/B Testing
A/B testing is a valuable tool in UX design. Test different layouts, CTAs, and design elements to identify the most effective variations that drive better engagement and conversions.
10. Accessibility and Inclusivity
Ensure that your website is accessible to all users, including those with disabilities. This involves using proper alt text for images, providing captions for videos, and adhering to web accessibility guidelines.
11. Providing Rich Media Content
Engaging rich media content, such as videos, interactive elements, and animations, can enhance user experience and create a memorable brand impression.
12. Seamless Multi-Platform Experience
Consistency across different platforms and devices is essential for UX design. Whether users access your website from a desktop, tablet, or smartphone, they should have a seamless and consistent experience.
13. Incorporating User Feedback
Listen to your users and incorporate their feedback into your design improvements. User feedback provides valuable insights into areas that need enhancement and helps you fine-tune your marketing efforts.
14. Building Brand Loyalty
A positive user experience fosters brand loyalty. When users have a seamless and enjoyable experience on your website, they are more likely to become repeat customers and brand advocates, leading to increased word-of-mouth referrals.
In conclusion, user experience (UX) design is a powerful tool that can significantly impact your online marketing success. By understanding your target audience, optimizing website navigation, and focusing on aesthetics, you create an engaging and enjoyable digital journey for your users. Mobile responsiveness, page loading speed, and personalized content contribute to a positive user experience that fosters brand loyalty and boosts conversions.
Implementing A/B testing, listening to user feedback, and ensuring accessibility are essential for continual improvement and staying ahead in the competitive digital landscape.
At SEO Noble, we believe in the transformative power of user experience (UX) design and are dedicated to helping businesses leverage it to achieve their online marketing goals. Embrace UX design as a driving force in your digital strategy, and watch as your brand flourishes and thrives in the ever-changing digital landscape. Contact us to learn more about our SEO services.