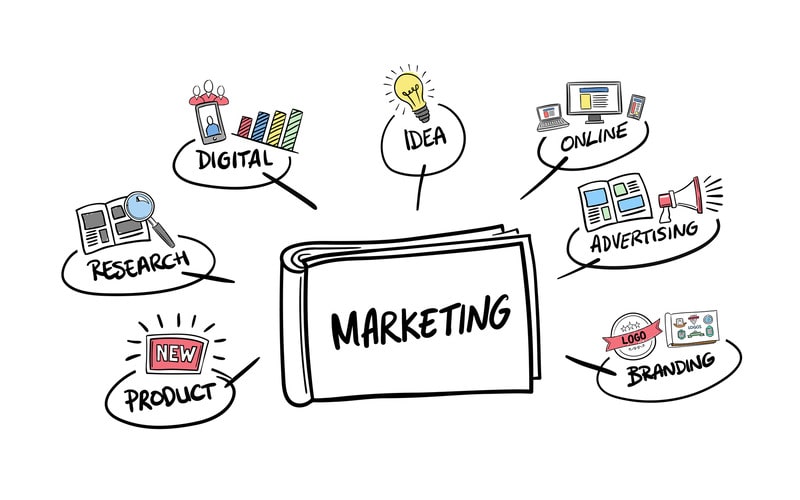 SEO Trends  –
In the fast-paced and ever-evolving realm of digital marketing, staying ahead of the curve is paramount. Strategies that were effective yesterday may no longer work. We recognize the necessity of staying informed about emerging trends and future predictions in both SEO and digital marketing. In this guide, we explore the current trends and make predictions about what lies ahead in this dynamic landscape.
Current Trends in SEO and Digital Marketing
1. AI-Powered SEO Strategies
Artificial Intelligence (AI) is transforming the SEO landscape. AI algorithms are becoming more sophisticated, enabling businesses to analyze vast amounts of data, optimize content, and predict user behavior. AI is set to revolutionize personalization, chatbots, voice search, and recommendation engines.
2. Voice Search Optimization
With the rise of virtual assistants and smart speakers, voice search is gaining immense traction. Optimizing for voice search involves understanding natural language queries and creating conversational, concise, and informative content to match user intent.
3. Mobile-First Indexing and Optimization
Google's mobile-first indexing approach emphasizes the significance of mobile optimization. Websites optimized for mobile devices are given priority in search rankings. As mobile internet usage continues to surge, a seamless mobile experience is no longer an option but a necessity.
4. Featured Snippets and Position Zero
Featured snippets, showcased at the top of search results, provide immediate answers to user queries. Optimizing for position zero involves structuring content to directly answer common questions, boosting visibility and driving higher click-through rates.
5. Local SEO and Google My Business
Local SEO is gaining traction, especially with the increasing use of mobile devices for location-based searches. Google My Business optimization, local keyword targeting, and positive reviews are crucial for businesses targeting local audiences.
6. E-A-T and Trustworthiness
Google values expertise, authoritativeness, and trustworthiness (E-A-T) in website content. Establishing credibility through authoritative content, backlinks from reputable sources, and transparency is key for successful SEO.
7. Video Marketing
Video content is skyrocketing in popularity, capturing audience attention more effectively than text or images. Incorporating video marketing into your strategy, be it through tutorials, product showcases, or brand storytelling, can significantly boost engagement and conversions.
8. Progressive Web Apps (PWAs)
PWAs offer a seamless, app-like user experience on the web. They load quickly, work offline, and provide engaging experiences, enhancing user satisfaction and retention. Implementing PWAs can positively impact SEO and user engagement.
Future Predictions for SEO and Digital Marketing
1. AI-Driven Personalization and User Experience
AI will drive highly personalized user experiences, tailoring content, product recommendations, and interactions based on individual preferences and behavior. This level of personalization will enhance engagement and conversion rates.
2. Augmented Reality (AR) and Virtual Reality (VR) Integration
AR and VR technologies are set to disrupt digital marketing. Immersive experiences in the form of virtual showrooms, product trials, or interactive storytelling will become integral for brands looking to engage their audience in unique and captivating ways.
3. Zero-Click Searches and the Knowledge Graph
Google's Knowledge Graph and featured snippets will dominate search results, providing quick answers without the need to click through to a website. Businesses will need to optimize for these zero-click searches to maintain visibility.
4. Sustainable and Eco-Friendly SEO Practices
With growing environmental awareness, sustainability will become a significant consideration in digital marketing. Brands incorporating eco-friendly practices and showcasing their commitment to sustainability will appeal to an environmentally conscious audience.
5. Data Privacy and Security
As data breaches and privacy concerns continue to rise, strict regulations and user awareness will compel businesses to prioritize data security and privacy. Adhering to privacy guidelines will be crucial for maintaining trust and credibility.
6. Blockchain Technology in Digital Marketing
Blockchain technology is poised to revolutionize digital advertising by providing transparency in transactions, ensuring ad authenticity, reducing fraud, and improving targeting accuracy. It will enhance trust between advertisers and consumers.
7. Multichannel and Omnichannel Marketing Integration
Seamless integration of marketing efforts across multiple channels (online and offline) will be the norm. Brands will focus on delivering a consistent and cohesive experience to customers throughout their journey.
In the ever-evolving world of SEO and digital marketing, staying informed about current trends and future predictions is crucial for devising effective strategies. At SEO Noble, we are committed to adapting and evolving with the digital landscape to provide our clients with innovative and future-ready solutions. By embracing AI, prioritizing mobile and voice search optimization, and anticipating emerging technologies, businesses can stay ahead and thrive in the dynamic digital marketing sphere. Stay tuned, adapt, and watch your digital strategies transform for a successful future. Contact us to learn more.