SEO For Dentists – The #1 SEO Provider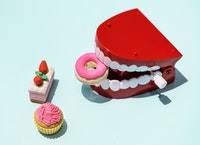 If you're here, then it means that you want to improve the online visibility of your dentistry by learning more about our premier dental SEO services. If this is true, you're in luck. Over the years, we have built an expertise in helping dentists and other small businesses in Los Angeles rank better online and receive more online customers and revenue.
It's a proven fact that 85% of consumers use the internet to find local dentists. Because of this, it's important that your website is the first thing your prospects see in order to generate high-quality leads and clients to your dentists office. Want to learn more about how you can increase your online ranking with SEO Noble? If so, read on below for more information.
Using High-Performance SEO Techniques For Dentists
When you choose to work with us, our award-winning SEO team will understand your current SEO position and formulate a successful SEO campaign using high-performance SEO techniques for your dentist practice. Here are a few areas in which we can effectively increase your website's online ranking.
 On-Page SEO – From conducting comprehensive keyword research to crafting the perfect title tags and metadata, we can optimize your website so that it's ready to rank highly on major search engines for the keyword "dentists."
 Website Speed – A person may only spend less than 15 seconds on your site. By working with us, we can speed up your website to help you retain potential customers and gain more leads for your dentist practice.
 SEO Link Building – We can help you build legitimate links throughout the internet to help establish your dentistry as a trusted authority. This will encourage major search engines to rank your site higher than your competitors.
Committed to Solving SEO Issues For Dentists
If you're reading this, then it's likely that your dentist website isn't where you want it to be. SEO Noble has mastered the skill of getting our clients seen on the internet by their target audience. To do this, we first begin by diagnosing your SEO issues with an audit from our team. Once we're done, we'll show you what's preventing your website from ranking well online and give you a thorough evaluation on the techniques that need to be employed to help you receive more web traffic and leads.
During our partnership, we will provide you with monthly reports for you to track your own progress to make sure you're always receiving the highest return on your investment. No matter how big or small your issues are, the team at SEO Noble is committed to solving SEO issues so your dentist practice can thrive online.
Premium Website Management For Dentists
Many dentists simply don't have the time to manage their website. It takes a lot of time and effort to make a website successful, from creating blog posts to conducting on-page SEO requirements. To save yourself more time and have your website built perfectly for online success, reach out to us today to learn more about our website maintenance services.
Call Us Today!
If you want to improve the online presence of your dentistry, you've come to the right place. To learn more about how we can generate more online customers from your website, give us a call at (800) 749-8416.
Each and every dental practice out there needs a solid search engine optimization (SEO) strategy. In the event that you haven't begun finding a way to expand your visibility in organic search results, you're losing out on important patient associations and the subsequent long-term relationships your dental practice requires in order to flourish. It's a great opportunity to begin adopting vigorous SEO strategies so you can connect with more patients, grow your dental practice, and establish yourself as the best option in the region.