On-Page Optimization Services in Los Angeles –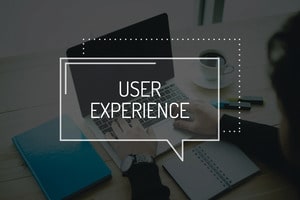 In the ever-evolving world of search engine optimization (SEO), on-page optimization plays a pivotal role in enhancing user experience and improving search engine rankings. At SEO Noble, a leading SEO company in Los Angeles, we specialize in providing comprehensive on-page optimization services that will transform your website into a user-friendly and search engine-friendly powerhouse.
The Importance of On-Page Optimization
On-page optimization involves optimizing various elements on your website to improve its visibility, relevance, and user experience. It ensures that search engines can understand and rank your content accurately while providing a seamless browsing experience for your visitors. Ignoring on-page optimization can result in missed opportunities for organic traffic and lower search engine rankings.
Our Approach to On-Page Optimization
At SEO Noble, we employ a meticulous and data-driven approach to on-page optimization, focusing on both technical and content-based elements. Our team of experienced SEO professionals will work closely with you to understand your business objectives, target audience, and industry landscape. We will conduct an in-depth analysis of your website to identify areas for improvement and develop a customized on-page optimization strategy.
Our Services
1. Meta Tag Optimization: We will optimize your meta tags, including meta titles and descriptions, using relevant keywords and compelling copy to improve click-through rates and enhance search engine visibility.
2. Content Optimization: Our team will optimize your website's content, ensuring it is engaging, informative, and aligns with the search intent of your target audience. We will strategically incorporate target keywords, headers, and relevant multimedia elements to maximize visibility and user experience.
3. URL Optimization: We will optimize your website's URLs to ensure they are concise, descriptive, and include relevant keywords. This will enhance search engine crawling and improve user readability.
4. Site Speed Optimization: Slow-loading websites frustrate users and can negatively impact search engine rankings. Our experts will optimize your website's performance, including caching, file compression, and minimizing code, to ensure fast and seamless page loading times.
5. Mobile-Friendliness: With the majority of internet users accessing content on mobile devices, having a mobile-friendly website is crucial. We will ensure your website is responsive and optimized for a seamless mobile browsing experience.
6. Structured Data Markup: Implementing structured data markup enhances search engine understanding of your content and improves the visibility of rich snippets in search results.
Investing in on-page optimization is a strategic move that can significantly improve your website's user experience, search engine rankings, and organic traffic. At SEO Noble, our on-page optimization services are designed to transform your website into a highly visible, user-friendly, and search engine-friendly platform. Partner with us to unlock the full potential of your online presence. Contact SEO Noble today to take the first step toward enhancing your website's performance and achieving your SEO goals.