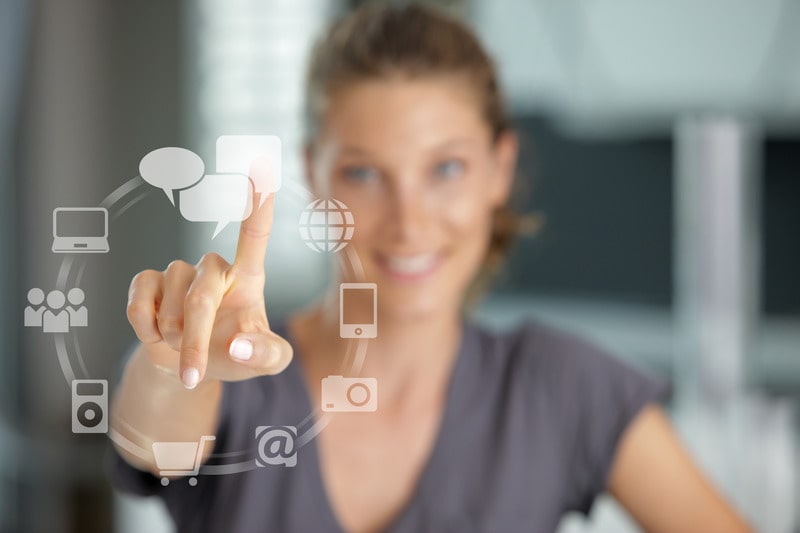 The Essentials of SEO-Friendly URL Structure –
In the realm of online visibility, Search Engine Optimization (SEO) stands as a cornerstone for digital success. A pivotal aspect of SEO that often goes overlooked is URL structure. A well-structured URL not only enhances the user experience but also significantly impacts your website's performance in search engine rankings. At SEO Noble, we understand the critical role of an SEO-friendly URL structure and are here to guide you through creating one.
What is an SEO-Friendly URL?
An SEO-friendly URL is a web address that is designed to be easily understood by both search engines and users. It is concise, descriptive, and provides a clear indication of the content or topic of the page. An optimized URL can improve search engine visibility, click-through rates, and ultimately contribute to a higher ranking in search results.
Key Elements of an SEO-Friendly URL
1. Use Relevant Keywords:
Incorporate relevant keywords that reflect the content of the page. This not only helps in SEO but also informs users about the page's subject matter.
2. Keep it Simple and Readable:
Opt for simple, easy-to-read URLs that are not overly complicated or cluttered with unnecessary characters or symbols. Use hyphens (-) to separate words instead of underscores or spaces.
3. Be Descriptive:
Provide a clear and concise description of the page's content within the URL itself. This ensures that users and search engines instantly understand the page's topic.
4. Avoid Dynamic Parameters:
Dynamic parameters or session IDs can make URLs lengthy and confusing. It's advisable to use static URLs that are both user and search engine friendly.
5. Short and Sweet:
Shorter URLs are easier to remember and share. Aim for URLs that are under 100 characters to maintain readability and usability.
How to Create an SEO-Friendly URL Structure
Creating an SEO-friendly URL structure involves implementing the best practices to enhance the visibility and accessibility of your website. Here's a step-by-step guide to help you achieve this:
1. Choose the Right Domain Name:
Select a domain name that is relevant to your business or website's content. Keep it short, easy to spell, and memorable.
2. Use HTTPS for Secure Connections:
Implement HTTPS to ensure a secure and encrypted connection between the user's browser and your website. This is essential for both SEO and user trust.
3. Plan Your URL Hierarchy:
Structure your website in a logical manner with a clear hierarchy. Arrange categories, subcategories, and pages in a way that makes sense for your audience.
4. Incorporate Target Keywords:
Include relevant keywords in the URL, particularly in the domain name and the slug (the part of the URL after the domain). This can boost your page's SEO.
5. Keep it Simple and Clean:
Avoid unnecessary parameters, symbols, or special characters in your URLs. Use hyphens to separate words and make the URL easy to read.
6. Be Consistent:
Maintain a consistent URL structure across your website to ensure uniformity and ease of navigation for both users and search engines.
7. Implement Canonical URLs:
Utilize canonical URLs to avoid duplicate content issues. This helps search engines identify the preferred version of a page and consolidate ranking signals.
8. Create a Sitemap:
Generate an XML sitemap that includes all the URLs on your website. Submit this sitemap to search engines to facilitate efficient crawling and indexing of your pages.
9. Optimize for Mobile:
Ensure that your URLs are mobile-friendly and display well on various devices. Google prioritizes mobile-first indexing, making mobile optimization crucial for SEO.
10. Monitor and Update Regularly:
Continuously monitor the performance of your URLs using analytics tools. Update and optimize them as needed based on user behavior and search trends.
In the digital landscape, crafting an SEO-friendly URL structure is fundamental to enhancing your website's visibility and ultimately attracting a broader audience. At SEO Noble, we believe that by implementing a well-structured and optimized URL strategy, businesses can significantly impact their SEO efforts and achieve higher rankings on search engine result pages. Start by incorporating these strategies and witness the positive impact it has on your online presence. Contact us to learn more.