Landing Page For Google Ads –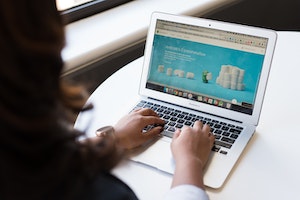 How can you improve your landing page on your website, and what are the benefits of doing so? To increase conversion rates, landing pages must be relevant and effective as this will also reduce costs of your ads.
It is important to understand what your landing page needs, and then optimize the different elements, such as keywords and content, in order to increase your conversion rates and achieve more sales.
Quality landing pages are necessary for success and should be optimized for mobile devices. Most people access the internet using their mobile device, so always check to see how your website looks on your phone first. Optimization of landing pages should involve enhancing all aspects of the page, including layout, design, content, and images.
In addition, it is important to include relevant call-to-action buttons to encourage conversions, such as a contact form button and a click-to-call button. This can help increase leads and improve your conversion rates using the same budget you're using now. Google Ads and other ad management tools can also help you manage and optimize landing pages by giving you suggestions.
Improve Your Quality Score For Your Google Ads
Your landing page is one of the most crucial aspects of enhancing your quality score. When you have a higher than average quality score, Google lowers the cost of your ads, and shows your ad higher than your competitors. Poor landing page experiences can result in a high bounce rate and low conversions, so it is crucial to optimize your landing pages for the best user experience possible.
You can use an optimization tool to test modifications and quickly identify any issues preventing users from engaging with your page. Fixing these issues can increase the performance of your Google ads, and even put you in a position to increase your budget as your ads become more profitable.
Create An Amazing Landing Page
If your landing page has an image and a contact form in the header, make sure the image and contact form shows above the fold. This means that people should be able to see your contact form without scrolling down the page on your website. A lot of people are lazy and too will not scroll down the page to read your website.
With that being said, when someone clicks on your ad, you want them to see the exact action you want them to take as soon as they land on your page. So if you use an image in the header of your landing page, make sure the image doesn't take up the entire screen on mobile devices.
You should also use a button for people to click that will allow them to call you right away. You don't want to put people in a position where they need to write down your phone number to call you. People are too lazy to write down anything, so they will leave your web page and go back to Google and click on the next advertisement.
Also, when users click on your advertisement, they should be directed to a landing page that corresponds to the ad copy and product offer. Having a unique landing page for each of your Google ad campaigns ensures that your paid traffic is directed to the most relevant page. For example, if you're selling used cars and you create an ad for used BMW's, you should send people to a landing page that offers the BMW's for sale.
Do not send people to your homepage unless your homepage matches exactly what your advertisement is promoting. This helps Google receive signals that further improve the quality of your advertisements, which can result in lower costs. Create landing pages with concise content and a clear call-to-action, and you'll see a major improvement in your Google ads performance. Contact us for more information.