SEO Consulting Services
Website analysis and SEO evaluation
Custom SEO plan
Custom internet marketing strategy to increase sales
Website relevance evaluation
On-site SEO suggestions
Off-site SEO backlinks suggestions
Google, Bing, and Yahoo guidelines
Important Notes:
Make sure that you prepare your questions before each consultation
Consultation are charged per hour
Consultation service is pre-paid ($3,000 minimal retainer)
Appointments should be made a week in advance
Agreed-upon consultation hours are to be strictly followed
Visit our pricing page here for more information.

More About SEO Consultant Services
SEO consultants can help your business benefit from the perpetually developing movement toward online research and purchases. As of late, The National Association of Realtors (NAR), the nations biggest exchange association, reported that more than 70% of home-buyers first performed research online about the house they wanted to buy before contacting a realtor.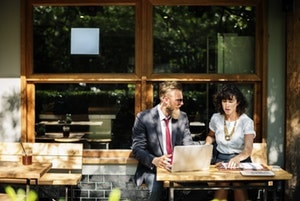 Statistics suggest that 92% of customers either buy or research items on the web. The truth of the matter is that an SEO consultant can help improve your site's visibility and usability. Organizations that depend on an online presence and don't utilize an SEO consultant will make their life difficult and ultimately lose out on profits. All your competition is either doing SEO or has an SEO consultant/company helping them improve their business online.
Creating a website without the guidance of an accomplished SEO consultant is similar to throwing a fishing line into the ocean without bait, and hoping that you'll catch a trophy fish. SEO companies offer an assortment of services including keyword research and competition research.
The Role of an SEO Consultant
Some SEO consultants might be utilized to help your company consistently grow and increase sales. Consistent advertising along with on-page SEO is the main goal for long term growth.
With the growth of the internet and online shoppers, SEO consultants will keep the client informed about industry patterns. These patterns can, more often than not, be effectively used to improve the your business.
There are six primary reasons for you to use an SEO consultant:
Learn viable SEO strategies
Improve your organization's online visibility
Improve your website's Google rankings
Draw in focused buyers
Grow your audience
Secure your organization's online presence
The Value SEO Consulting
Whether your site is static or dynamic, an SEO consultant has the ability to give you significant insight and find new opportunities to help improve your business. There are six focal points in which an SEO consultant can improve your website.
Analyze your Search Engine Optimization strategies
Enhance your web design
Improve "keyword" usage
Improve your SEO copywriting
Create successful networking partners
Setup and improve site exposure
Our SEO consultant can either work with your existing staff or perform the services ourselves. SEO changes every year, and the three huge search engines (Google, Yahoo, and Bing) have complex algorithms.
The yearly changes present a constant challenge to maintain high rankings on Google. Since search engines now take into consideration social media websites like Facebook, LinkedIn, Twitter and Digg; the requirement for an SEO consultant is mandatory. Contact us for more information.