SEO Services San Diego, California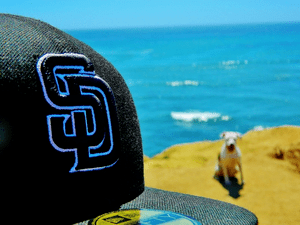 Are you still looking for affordable SEO services in San Diego, California? SEO Noble (an Read2Learn company) offers affordable SEO services for small businesses, medium-sized businesses, and huge corporations. So what are some of the services that we offer?
We start with on-page SEO to make sure that your entire website is optimized for your target keywords. We'll target two of your main keywords and get you ranked on the first page of Google for those keywords.
It's better to target two keywords to start. The more keywords you target, the more expensive SEO services will cost; that's why it's better to start with only two keywords. After you get on the first page for those words, then we can move on to the next keywords on your list. It's a step-by-step process.
SEO Services San Diego: Step 1
Some of the things we'll change on your website include your title tag, the description tag, h1 tags, h2 tag, h3 tags, alt image tags, and your widgets.
Once your on-page SEO is fully optimized, the next step is to move on to backlinks. What type of backlinks do we use? Well there's a lot of different types of backlinks but we want to make sure that our client's websites don't get penalized. The type of backlinks we use for our clients include social media websites like Facebook, Twitter, Pinterest, Linkedin, and profile accounts from other reputable website.
We can also get you backlinks from educational websites and governmental websites. These type of backlinks have high authority and they'll help you rank faster for your target keywords. We can also send out press releases that will  get syndicated to the Business Journal, Yahoo financial, and other high authority websites that will validate you as the leader in your industry.
We start by building backlinks to your homepage first, but ideally you want backlinks sent to all the pages on your website. Sending backlinks to every single page on your website can be very expensive, but it's worth it in the end. So what's the next step? The next step is to make sure that your website is optimized for mobile phones.
SEO For Mobile Phones in San Diego
A lot of people search websites from their mobile phones, so we need to make sure that you have a responsive theme. A responsive theme means that if someone views your website from a tablet or a mobile phone, your website will fit the screen. Your website needs to be easy to navigate on mobile devices so people can contact you or purchase your products.
What are some of the other services that we offer? We also offer reputation management. Reputation management means that we make sure that you have positive reviews online. Reputation management is required by a lot of companies that may have bad reviews that they need to get pushed down; and good reviews that they need to get pushed up. Depending on your product or services, we can help you maintain a positive reputation online so you'll always be displayed in a good light.
SEO For Small Businesses in San Diego
San Diego has a lot of small businesses. If you want to compete in San Diego and get most of the clients searching for your type of services, then you need to invest in search engine optimization and online marketing. There are a lot of things that you can do to to get more customers.
Once you get on the first page of Google, we'll need to re-optimize your tags on your website that will entice people to click on your link. The title tag is what you see in the search engine when you're searching Google, Yahoo, or Bing.
The title tag has to be optimized in a way that entices a person to click through to your website. When people click through to your website, you want to make sure that you have the most important information above the fold. "Above the fold" means that when someone lands on your website, they shouldn't have to scroll up, down, left, or right to find your "call-to-action" text.
Call To Actions & Above The Fold
If you know what a call to action is, then we want to make sure that your call to action is above the fold.
We'll also want to set up a pop-up or exit pop-up to grab the client's attention if they decide to leave your website. This gives you a second chance to secure the client's business.
We can set up a pop-up that offers some type of discount or maybe give away something free in exchange for their email address. Once you receive the email address, you can send potential clients a series of emails with promotional offers, or just information to keep your business in the client's mind.
As you know, some people need to see your business offer seven times before they buy. With this in mind, you might want to set up some type of email campaign using email software such as Aweber. There are lots of things that we can do with SEO and online marketing, but we'll take it step-by-step and you'll eventually get to where you want to be.
Free SEO Consultation
If you want to set up a free consultation or a business plan, give us a call or send us an email. We can help put together a package for you that will make sense and help your business dominate the local market. We can also help you with your business Google listing, and if you already have one, we'll optimize your current listing to help you get on the first page of Google.
As I mentioned, there are lots of things we can do to increase your visibility online. Let's start with your on-page SEO! Here's a list of things that we'll do for your website to start:
San Diego SEO Services
Advanced Keyword Research
Keyword Analysis
WordPress/HTML Optimization
Fix Permalinks
Optimize Title Tags
Optimize Meta Tags
Optimize H1 Tags, H2 Tags, and H3 tags
Add Relevant Buying Keywords to Your Homepage
Structure Your First Paragraphs Correctly
Adjust Your Keyword Density
Structure Your Last Paragraphs Correctly
Optimize Your Images (alt tags, title tags, captions)
Install and Set Up SEO Plugins (WordPress)
Optimize Your Categories to Improve Your On-Page SEO
Use Analysis Tools To Scan Your Website and Fix Common Errors
Provide You With Off Page SEO Tips
Improve Your Rankings with RSS Feeds
Show You How To Piggyback Authority Websites to Rank for Competitive Keywords
Contact Us
Kent Mauresmo
contact@seonoble.com