SEO Services Long Island, New York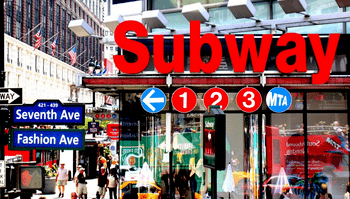 We already offer SEO services in Manhattan New York, but now we offer SEO services in Long Island New York as well.
Our SEO services are for small businesses that are trying to improve their visibility on the internet.
A lot of small businesses don't know where to turn to improve their search engine optimization and they end up paying thousands of dollars for help.
We offer affordable SEO solutions for small businesses in Long Island and the surrounding area. In this short article, I will go over a few important things that you need to consider when hiring a SEO company.
How Much Does SEO Cost?
The cost of SEO depends on what needs to be done. Some small businesses only need to make a few changes to their pages to rank for their target keywords. It also depends if you're just a local business or if you're trying to target the entire state or country.
If you're just trying to target your local city for your target keywords, it's a lot less expensive than trying to target the whole state. What I found is that most business owners only want to target a small area or a neighborhood within the city. Small businesses such as pizza places and other food places within a five mile radius require very little SEO services to rank for their target keywords.
So what steps do we initiate to get you ranked on the first page of Google? Well the first thing that we fix is your on-page SEO. The most important things that we need to change first is your title tag. Changes to the title tag alone can improve your rankings with Google within 48 hours. A lot of people miss this important step because their website is built by a web developer who doesn't know anything about SEO.
Web developers are fine when it comes to building websites, but building a website and optimizing the website for search engines are two completely different things. SEO is the most popular phrase used, but SEM is really what you need. SEM stands for search engine marketing and the reason SEM is important is because getting on first page of Google isn't enough to make your business succeed.
You need to optimize your website so when someone lands on your pages, you'll increase your chances of turning that website visitor into a customer. You'll also need a lot of backlinks. The more backlinks you have, the higher you'll rank on Google. With our system, you won't need as many backlinks to compete with the competition.
If your on-page SEO is good, then you won't need a lot of backlinks. We utilize backlinks from authority websites such as social media and press release platforms. Depending on the type of business you have, we can evaluate the type of backlinks you need.
SEO Services Long Island: Mobile Phones
You need to make sure that your website is optimized for mobile phones and tablets. Most people search the web via their mobile phones, so if your website isn't optimized and user-friendly on mobile devices, you can lose a lot of clients.
We'll help you optimize your theme for mobile devices and/or we help you choose another premium WordPress theme that will be responsive for mobile phones and tablets….you cannot skip this step!
Without a mobile ready theme, you're going to lose a lot of business to your competition. You need to also make sure that your mobile website has the most important content above the fold. When I say "above the fold" I mean when someone clicks on your website from a mobile device, they need to see the call to action that you want them to take.
If you want a potential client to call you, then you need to have a clickable link that will automatically call you. You need to make everything as easy as possible for a mobile user to get in touch with you, and that's what we can help you do.
There are so many things that you can do with search engine optimization and search engine marketing that the list goes on forever. What we'd like to do is start off by optimizing your homepage, and then after that, we'll go step by step to slowly improve your conversions and sales.
Below is a list of the basic on-page SEO services that we provide to get you started:
Long Island SEO Services
Advanced Keyword Research
Keyword Analysis
WordPress/HTML Optimization
Fix Permalinks
Optimize Title Tags
Optimize Meta Tags
Optimize H1 Tags, H2 Tags, and H3 tags
Add Relevant Buying Keywords to Your Homepage
Structure Your First Paragraphs Correctly
Adjust Your Keyword Density
Structure Your Last Paragraphs Correctly
Optimize Your Images (alt tags, title tags, captions)
Install and Set Up SEO Plugins (WordPress)
Optimize Your Categories to Improve Your On-Page SEO
Use Analysis Tools To Scan Your Website and Fix Common Errors
Provide You With Off Page SEO Tips
Improve Your Rankings with RSS Feeds
Show You How To Piggyback Authority Websites to Rank for Competitive Keywords
Contact Us
Kent Mauresmo
contact@seonoble.com