SEO Services Los Angeles, California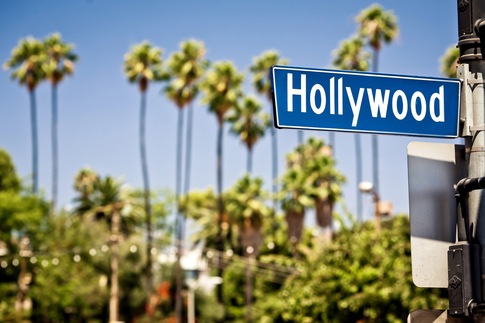 We offer affordable SEO services in Los Angeles for small business owners, huge corporations, and bloggers.
The first thing we do is audit your website to see what type of work needs to be done. Next we analyze your keywords to see if we can get you to rank fast on the first page of Google.
Depending on your competition, we can give you an estimated timeline of how long it will take you to reach the first page of Google.
A lot of small business owners in Los Angeles don't need that much work to rank on the first page of Google, Yahoo and Bing. Sometimes small business owners only need to make a few small changes to the title tag, description tag, and meta keyword tags to rank on the first page of search engines.
Los Angeles On-Page SEO Services
You're probably wondering what type of services do we offer? Our most popular Los Angeles SEO service is our on-page optimization. On-page SEO means that we optimize everything on your website such as the title tags, h1 tags, h2 tags, image tags, description tags, and all the other tags that search engines look at to determine what your website is about.
Backlinks For Your Website
Once your on-page SEO is fully optimized, the next step is to build backlinks to your website. We only use authority and quality backlinks to make sure that our clients website don't get penalized. It's also important to note that as long as your on-page SEO is optimized, you won't require that many backlinks to rank on the first page of Google.
Google Local Listings For Los Angeles SEO
The next step is to make sure that your Google listing is optimized. When I say Google listing, I'm referring to your Google+ page. If you don't know what a Google+ page is, then chances are you probably don't have one. SEO is more than just optimizing your website to get on the first page; you have to also optimize your website and your titles to entice visitors to buy your product or services.
After You're On The First Page of Google
Once we get your business on the first page for your target keywords, our Los Angeles SEO team will make sure that people click through to your website. Ideally, we want to get you on the top five spots on Google because the top five spots get the most clicks.
Once people arrive to your website, we perform additional optimization to convert those visitors into buyers. The goal is to optimize your homepage to make sure your most important information is above the fold. If you're not sure what "above the fold" means, it basically means that people can see your most important call-to-action without scrolling your website.
SEO Services For Mobile Phones
Another important step is to make sure that your website is optimized for mobile phones and tablets. Most people view websites on mobile phones compared to laptop computers.
If your website isn't optimized for mobile phones, you're going to lose a lot of business to your competition. Contact us now for a free SEO quote and we show you how we can improve your Los Angeles SEO and visibility in SoCal.
We service the entire Los Angeles area and we are available to meet our clients, or you can just call for a free consultation and we'll can do all the work from where we are.
You'll immediately receive a PDF document that will show you the most critical errors on your website. We can help you fix the most critical errors right away to get you on track. If you have any questions about the PDF document, then feel free to send me an email at contact@seonoble.com
Los Angeles SEO Services
Advanced Keyword Research
Keyword Analysis
WordPress/HTML Optimization
Fix Permalinks
Optimize Title Tags
Optimize Meta Tags
Optimize H1 Tags, H2 Tags, and H3 tags
Add Relevant Buying Keywords to Your Homepage
Structure Your First Paragraphs Correctly
Adjust Your Keyword Density
Structure Your Last Paragraphs Correctly
Optimize Your Images (alt tags, title tags, captions)
Install and Set Up SEO Plugins (WordPress)
Optimize Your Categories to Improve Your On-Page SEO
Use Analysis Tools To Scan Your Website and Fix Common Errors
Provide You With Off Page SEO Tips
Improve Your Rankings with RSS Feeds
Show You How To Piggyback Authority Websites to Rank for Competitive Keywords
Contact Us
Kent Mauresmo
contact@seonoble.com