How Much Does SEO & Internet Marketing Costs?
---
$1,000 – $1,500/month: Local area
$2,500 – $6000/month: Big city or county
$10,000 + per month: All 50 states
The cost of SEO and Digital Marketing depends on your competition. If you own a local nail salon and your target market is within a 3 mile radius, then internet marketing will be less expensive. Why? Because you're only competing with maybe 10-15 other businesses, and half of them probably don't even have websites. The nail salons that do have a website are usually using a cookie-cutter one page website made by the owner. This is low competition.
If you're a lawyer in Los Angeles and you want to improve your visibility for the search term "Personal Injury Attorney Los Angeles", then internet marketing is going to be expensive. Why?
There's over 3.9 million people in the city of

Los Angeles

There's over 10.1 million people in Los Angeles County
There's tens of thousands of lawyers in Los Angeles
Since lawyers make a lot of money per client, they're willing to spend more money to acquire new clients which drives up the cost.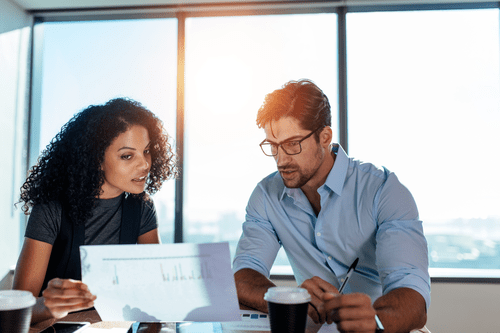 For example, if a Personal Injury Lawyer decides to pay for Google advertisements (Google Adwords) in Los Angeles, the lawyer will be charged about $200 each time someone clicks on their websites. Just 20 targeted website visitors will cost $4,000 if you decide to pay for Google ads.
It doesn't matter if you decide to pay for Google Ads or Search Engine Optimization, the same rule applies: The larger and more competitive your target market is, the more expensive marketing will be.
Now that you understand the important role that competition plays, we can give you some estimates based our experience
So How Much Is Internet Marketing?
$500/month?
No. This type of budget doesn't work for internet marketing. In almost every industry, the websites on the first page of Google are working at a higher level than this. It's like trying to catch a Ferrari that's a mile ahead of you and you're driving a Toyota Prius. You'll never catch up, let alone pass them.
So what should you do?
If you have a budget of $500 or less, you should pay for Google advertisements (Adwords pay-per-click ads.) Google will place your website on the top of their search results when someone searches for your products or services. Each time someone clicks on your website, Google will charge your account. The average cost is about $2.50 each time someone clicks on your website depending on your industry.
If you have a budget of $500/month, that can be divided into about $16/day. So you'll be able to afford about 6 – 7 website visitors per day if each click cost $2.50. You probably won't make any sales from 7 website visitors, but over the course of a month, it will be 217 website visitors.
$1,000 – $1,500/month
If you own a local small business, usually a storefront, that is limited geographically (i.e., restaurant, nail salon, auto repair garage, local bar/pub, barber shop, laundromat, dry cleaners, mailbox rental) then you may be able to get by with a budget in this range. The target market for these type of businesses is usually within a 3 – 5 mile radius which means less competition.
As mentioned earlier, a lot of local businesses do not have websites. If a local business does have a website, it usually is not optimized for search engines nor is the owner paying for any type of professional digital marketing services. Most local businesses are still sending mailers with coupons. This is good news for you because there's a huge opportunity to completely take over your local market.
$2,500-$6,000/month (what the average business pays for digital marketing)
If your target market is regional (i.e., Los Angeles County with 10.17 Million people), you're looking at a minimum of $2,500/month, and that's if you're selling a niche product or service without much competition. But if you're a Plastic Surgeon in Beverly Hills, you'll have to pay more because the competition is paying more. Depending on the industry, some companies have in-house marketing teams working full-time. You'll have to keep pace with this type of competition if you want to compete.
$10,000+ per month
This type of budget is for national campaigns. For example, if you own an Accountant Firm with multiple locations in Los Angeles, Seattle, Houston, Chicago, Philadelphia, and New York City; then you'll need a competitive budget for each location. You can't hope to spread a budget of $2,500/month across six states. That's a monthly budget of $416 for each location, and as mentioned earlier, that type of budget doesn't work for SEO. Anything less than $500/month is a website management fee to make sure everything continues to work, updating images, and updating text.
What If You Cant Afford To Hire An SEO/Internet Marketing Company?
Option #1: You can hire an in-house employee to learn SEO (search engine optimization) and do it for you.
Pros: If he/she doesn't have experience, you could hire them full-time for probably $10/hour.
Cons: You'll still end up paying $1,600 – $2,000/month, but the money is going to an employee that doesn't know what they're doing. Anyone that's actually good at SEO and Internet Marketing isn't going to do it for $10/hour. Also, on-page SEO can be done by one person,  but you're going to need off-page SEO too. Off-page SEO can't be completed successfully by one person, it requires a team.
---
Options #2: You can do SEO yourself.
Pros: It doesn't cost you anything, but your time.
Cons: Time isn't free. How much is your time worth to you? Let's say that your time is worth $10/hour. I knew a young lady that worked on SEO, blogging, and internet marketing for five hours a day on top of running her business. 5 hours x 7 days a week = 35 hours. $10 x 35 hours a week = $350 week ($1,400 per month), and that's only if she valued her time at $10/hour. The worst part is that she didn't know what she was doing, so she actually wasted her time which means she was wasting $1,400 per month.
---
Final 

Thoughts
Internet marketing and SEO is a profession that requires a technical background in web development and marketing. You can't master SEO over the weekend by watching YouTube videos. Anyone that's actually good at SEO isn't going to give away their secret to success for $1,000, let alone for free on YouTube. 15 years ago, you could use all kind of tricks, schemes and shortcuts to get on the first page of Google, but that doesn't work anymore.
The competition is no longer teenagers spamming Google to make money online. In 2019, the websites on the first page of Google are reinforced by in-house marketing teams, marketing agencies, or tech savvy web developers that do this as a full-time job.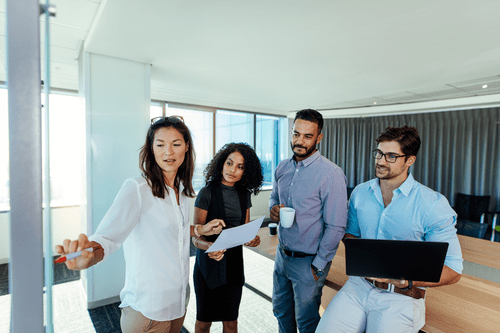 It's not impossible to get your website to the first page of Google for profitable keywords. Also, Google isn't your only avenue to success. There's other things that you can do within the realm of internet marketing that will increase your web presence, branding, and most importantly your profits.
Don't get disheartened by other people that say, "SEO doesn't work" or, "I paid all this money for 3 months and nothing happened." I can tell you from experience that most people hire SEO Companies that don't rank on Google themselves. A reputable SEO company ranks on page #1 of Google (proof they can do what they're claiming), and they don't sell one-size-fits-all SEO packages or plans. SEO services have to be customized based on the industry, location, competition and budget.
If you have a budget set aside for SEO, contact us and we'll figure out how much you need to spend to stay competitive. If you're consistent with your budget for 12 months, we'll surpass most of your competitors and they'll never catch up.