How to Market Your Tik Tok Social Media Account –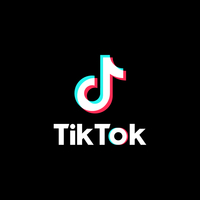 If you're looking to market your brand on Tik Tok but have no clue where to begin, we've got you covered. Tik Tok is a social app where users can create and share short-form videos. The app continues to soar in popularity, especially among the Gen Z and Millennial audiences. If you're looking to promote your brand on Tik Tok, here are some tips to get started.
Create a Channel For Your Brand
First, create a channel for your brand and post relevant videos that resonate with the Tik Tok audience. Instead of sharing really stylized and professional-looking videos, post videos that look raw and unedited. The Tik Tok community prefers to see videos that aren't too promotional and professional looking. Also, consider pairing up with a Tik Tok influencer to promote your product. If you are selling makeup, think about partnerships you could have with Tik Tok influencers that already have a large following. Consider posting videos relevant to the audience such as makeup tutorials.
Give Your Audience Tips
If it's around Halloween think about how you can give your audience and potential customers tips on how to do their makeup in time for Halloween. Also, consider getting viewers to partake in your brand through a challenge.
If you are going to put a challenge on your channel, a popular hashtag to use is the #HashtagChallenge to generate more buzz about your challenge and get users to your channel. A makeup challenge is a great way to get users and potential customers to interact with your brand. If users share their makeup challenge, it could encourage other viewers to follow suit.
Start a Trend on Tik Tok
Tik Tok users are very into trends and if you're able to start a trend or remix someone else's current viral trend, you'll see a lot of success with your channel. It's also important to engage with your audience and engage with the Tik Tok community.
Supporting other channels and brands is a great way to increase viewership on your own channel. With Tik Tok's continued growth in popularity, using the app appropriately can increase brand awareness and lead to more sales of your product. Contact us for more information about branding and social media marketing.