How Can You Use Your Blog To Improve Your SEO? –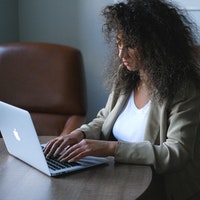 This might come off as a bit cliche, but consistent blog posting is an excellent and easy way to improve organic Google results thus improving search engine optimization results or SEO. Potential buyers are inundated with information and don't want to have a cold pitch on why they need your product. Instead of shoving a product in a potential buyer's face, strategically think about how to offer a solution to a potential buyer's problem.
For instance, if you're trying to increase your online business for selling smartphone accessories, think about problems a potential buyer is looking to solve. For instance, a potential customer might Google "how to fix a cracked phone screen", "safest phone case" or "how to improve phone battery."
If you're selling smartphone accessories online and are trying to improve your SEO results, consider blogging about what to do if you crack your phone screen or how to improve your phone charge. This is an easy and free way to increase SEO results and drive users to your site by offering helpful information that could lead to a potential sale of your smartphone products.
What Are The Benefits of Blogging For SEO?
There are many benefits of blogging for SEO including having free, consistent, and passive traffic from a Google search. Through blogging, you can help potential buyers solve a problem they are facing such as making sure they are buying smartphone accessories that could prevent their phone from breaking or their screen from cracking.
Through the free tips on your blog post, you can drive potential customers to your products which could, in turn, be the solution they are looking for in the first place. Consistently blogging about strategic solutions to potential customers' problems is a free and simple way to improve your search engine optimization results and drive potential customers to your website. Contact us if you need help optimizing your blog.