Rank Your Google Map Listing –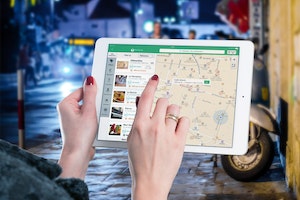 To optimize your Google Listing, obtain Google reviews, and rank in the Google maps listing, you will need to concentrate on multiple aspects. First, ensure that your business name has been claimed across all Google products and that it is consistent throughout. The second step is to verify your business locations by providing accurate information, such as photos and descriptions, so that they appear correctly in local search results.
Create a location on Google Maps to assist customers in locating your business when they search for related keywords. Finally, encourage customers to leave reviews so that potential customers can see what others' have to say about your business.
Reviews are indispensable for local search engine results. If someone searches for a business similar to yours, the most reliable and highest-ranking results will likely be those with multiple positive reviews. Ensure that all of your business profiles contain accurate and up-to-date information as a means of optimizing your Google listing. This includes ensuring that the correct phone number, address, website URL, and other details are listed on all platforms, including Google My Business.
Use More Than One Business Directory
You should have multiple listings in various directories, such as Yelp and Yellow Pages, so that customers can easily locate your business profile regardless of where they look. Google also uses geographical proximity as a ranking factor when displaying local businesses in search results; therefore, you should ensure that your location proximity is accurate.
Create a profile on Google My Business and fill it out with your primary business categories, images, description, and contact information to optimize your Google business listing. Ensure that the profile contains all pertinent keywords related to the context of your business. Customers can take actions on your business profiles, such as leaving reviews, that will help you rank higher in local search results, and they can message you directly from the listing.
Utilize the primary keywords that customers are likely to use when searching for businesses similar to yours. Sometimes Google doesn't Google like when you add extra keywords in your listing, and they could change it or even suspend your listing if it's straight out spam.
If you want to include keywords in your Google business listing, you should do this when you first create the listing. Because if you change the business name of your listing because you want to add extra keywords, it might not pass the algorithm and your listing will be taken down until you can show proof of the name change on your business license.
If you want to take shortcuts or do something "shady" to try to rank your Google listing higher, I understand. Just accept that fact that you're taking a risk and you need to accept full responsibility if your listing gets suspended. If you need help or advice on managing your Google listing, contact us for more information now.