SEO Noble's Backlink Building Services –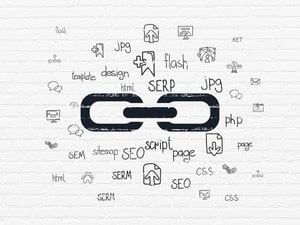 In today's digital landscape, building a strong online presence is essential for businesses to thrive. One of the most crucial factors in achieving higher search engine rankings and attracting organic traffic is the quality and quantity of backlinks. At SEO Noble, a leading SEO company in Los Angeles, we specialize in providing comprehensive backlink building services that will elevate your website's visibility and drive targeted traffic to your online business.
Why Backlinks Matter
Backlinks serve as a vote of confidence from other websites, indicating the authority, credibility, and relevance of your content. Search engines, like Google, consider backlinks as a critical ranking factor. When reputable websites link back to your content, it signals to search engines that your website is a valuable resource deserving of higher rankings.
Our Backlink Building Approach
At SEO Noble, we employ a strategic and ethical approach to backlink building, focusing on quality over quantity. Our team of SEO experts will conduct thorough research to identify authoritative websites within your industry that are relevant to your business. We will then establish meaningful connections and outreach to these websites, seeking opportunities for natural backlink placements.
Our Services
1. Link Profile Analysis: Our experts will analyze your website's current backlink profile to identify any low-quality or potentially harmful links that could be impacting your rankings. We will then develop a strategy to disavow or remove these links.
2. Competitor Analysis: We will conduct a comprehensive analysis of your top competitors' backlink profiles to understand their strategies and identify opportunities to surpass them. This analysis will inform our approach to building high-quality backlinks for your website.
3. Outreach and Relationship Building: We will reach out to relevant websites, bloggers, and industry influencers to establish meaningful relationships. Through guest blogging, content collaborations, and resource sharing, we will secure valuable backlinks to your website.
4. Content Creation and Promotion: We have a team of skilled content creators who will develop high-quality, informative content that naturally attracts backlinks. We will promote this content through various channels, including social media and email marketing, to maximize its reach and visibility.
5. Monitoring and Reporting: We will continually monitor the performance of your backlinks, track their impact on your rankings, and provide detailed reports that showcase the progress of your SEO campaign.
With SEO Noble's backlink building services, you can harness the power of high-quality backlinks to improve your website's visibility, increase organic traffic, and establish your business as an authoritative player in your industry. Our tailored approach, ethical practices, and commitment to delivering tangible results set us apart as a trusted SEO partner in Los Angeles. Get started with SEO Noble. Contact us today to elevate your online presence and take your business to new heights.