Does Bing Advertising Still Work in 2023 –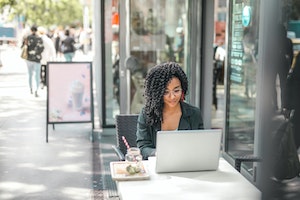 Why do some businesses use Bing Ads instead of Google Ads? Bing Ads, which used to be called Microsoft AdCenter, is the platform for advertising on Microsoft's Bing search engine.
Bing Ads, which has less than 10% share of the global search engine market, offers pay-per-click advertising to businesses that want to reach potential customers that are looking for products or services.
Google still has a big share of the market for search engines, but DuckDuckGo and Yahoo are also popular and good alternatives. Yahoo, over the years, has also integrated its search results with Bing. Businesses can use Microsoft Bing Ads to reach potential customers and grow their business by using click advertising and pay-per-click campaigns that are sometimes half the cost of Google.
You can easily move your Google Ads campaign to Bing Ads, which gives you the same chance to reach more possible customers. Bing is the second-most-used search engine, and a lot of people use it every day. With Bing Ads, you can target your users and choose your audience based on their search terms and gender.
Bing Ads is Easier To Use
You will be able to make ad sets that target specific keywords that people type into search engines, so that your ads will show up when people type those words or phrases. Microsoft also gives more detailed information about its ad features and lets you change how your ads are shown based on where they are seen and for how long. A lot of new businesses with a smaller budget love Bing ads because it's easier to use compared to Google, and it's less expensive.
Bing is still one of the world's largest search engines, and depending on your industry, you can receive a lot of website traffic from their search engine. When there are more searches, smart online marketers can reach more people with their ads on Bing. Microsoft lets you target your ads to a specific group of people based on their demographics and their interests.
With this information, you can find out more about how much of the market your competitors have compared to you, or you can use it to find new markets and business opportunities. Obviously compared to Google Ads, Bing Ads have fewer people clicking on them, but the cost per click is much lower which will improve your return on investment.
If you never tried Bing ads, it's something to consider. Contact us today and we'll help you set up a Bing ads campaign. You can use a small budget and test the quality of the leads. When marketing your business, you should use all the resources available to you, and Bing is one of those resources.