YouTube Marketing –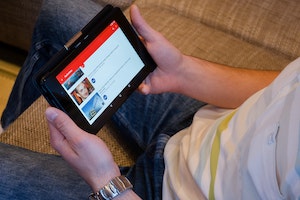 Grow your YouTube channel by making a lot of videos, advertising on your own channel, and using other social websites. When it comes to marketing on YouTube, there are many things you can do. You should promote your channel on other YouTube channels and social media sites when you're first getting started.
You can also get people interested in your content by making video series and playlists. You can also use Google ads and YouTube ads to promote your videos and channel on other relevant sites to get more people to watch your channel
Marketing on YouTube is the best way to get more people to watch your channel and follow it. You can link your YouTube channel to your Instagram, Facebook and Twitter accounts to get the word out about your video content. You can also spread the word about your videos by writing about them on your blog, and asking your family and friends to share your content.
Use Other Social Media Sites For Promotion
You've probably noticed that a lot of people place links to their YouTube channel in their Instagram bio or TikTok bio. This will make it easier for people to find your channel and help you get more subscribers and views on your new videos.
You should also let your current followers know about any upcoming video series you have planned, and ask them to tell their friends about it and share it on social media websites. This will help new potential viewers find their way to your channel, leading to more views and eventually more followers.
When marketing your YouTube channel, it's important to come up with titles that work well for SEO on YouTube. You can also use YouTube's playlist feature to help get the word out about your channel because a lot of people search for playlists.
Playlists allow users to listen or watch YouTube without looking for a new video when the current video they are watching ends. This will help you get more views because people will be able to watch all of your videos on the same subject in one playlist.
Also, make sure you're uploading high-quality videos in high definition with interesting content that will draw people in. Make sure that the titles and descriptions of your videos accurately describe what your videos are about. If you're new to YouTube and you have clickbait titles, people won't come back to your channel again.
Make sure your videos are interesting, and you can also produce short form videos. People have short attention spans on the internet, so a video that is less than 10 minutes is more likely to be watched than a video that is over 20 minutes.
Also, you can cross-promote your videos to bring more people to your channel, but just make sure the videos are related and on the same topic. If you need help promoting your YouTube channel, contact us today.