Social Media Marketing For Lawyers –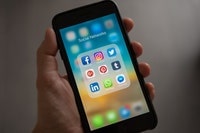 The world is turning into a social hub. With a plethora of social media platforms, law firms are using social networks to engage potential clients. This signifies that social media marketing is essential for any lawyer, especially when it comes to a law firm or individual attorneys.
It's difficult to decide how much lawyers should spend on social media marketing as there is no fixed pricing. Every social media marketing platform requires a different budget depending on the type of campaign you're interested in.
To learn more about social media marketing for law firms and pricing, read below to get a few estimations based on our own experience and market research.
Social Media Marketing Cost on Facebook for Lawyers
Facebook has more than 1 billion users who are active on a daily basis. So using this website to market your law firm is a good option because you can target an enormous audience. You can create paid advertisements to achieve goals, such as 'Clicks to Website' and 'Page Likes'. Social media marketing on Facebook can costs you $1000 to $2000 per month, but it's a powerful way to grab attention, which eventually maximizes the number of clients you'll receive.
Social Media Marketing Cost on Twitter for Lawyers
Twitter allows you to create a free business account to tweet about your products or services to the world. However, the number of tweets seems limited, but you can always promote your tweets by paying as low as $450 a month. Again, depending on how aggressively you want to promote your tweets, you can expect a monthly budget of social media marketing around $1000 to $1600 to market your law firm.
Social Media Marketing Cost on Linkedin for Lawyers
Creating your law business profile is free on Linkedin, just like Facebook and Twitter. Through Linkedin, you can simply create sidebar advertisements which are displayed right next to users' feeds and on all the pages they visit. This is another great platform to market your law firm, especially if your target clients are other businesses. Marketing on Linkedin can cost you approximately $1000 to $1500 per month.
As a lawyer, all three of these social media websites are great to target and attract potential clients, and you may face variations in pricing. So if budget is not an issue, then it's recommended to invest in social media marketing to market your law firm today. You can always set your budget for the entire month to make sure that you dont overspend. Contact us for more information now.