Internet Marketing and SEO For Lawyers –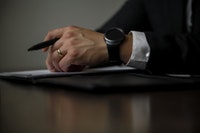 As a lawyer, your services need awareness, and the internet is the most authentic platform that allows you to get clients' attention. However, SEO and marketing for lawyers is no piece of cake if you're not sure what steps to take. So, if you want your law firm's existence to be everywhere on the internet, then here are a few tips you must follow.
Building a Website with Strong Call-to-Action on Your Law Firms Website
You have to create a website that represents your law services. Whether you're an individual lawyer or running your personal law firm, this step is the most essential one. After filling out all the details related to your services, you must include a "Call-to-Action" oo your website. Remember, communication is the key to success and a call-to-action gives your visitors several options to come in contact with you. Through a call-to-action, you allow visitors to contact you through a phone call or email and request a consultation.
FAQ Page On Your Law Firms Website
A FAQ page is another great way to market your law services online. There are two vital benefits of including it to your website. First, it helps your visitors to find answers to simple queries, which attracts them to hire you for consultancy. Second, you can include rich keywords that help your website to rank higher on various search pages, such as Google and Bing.
Blogging, Social Media and Backlinks For Lawyers
One of the best ways to market your services online is to exhibit your successful cases, talent, expertise, and experience is by blogging. The legal world is contemporary and through blogging, you can keep your clients well-informed about new happenings. On the other hand, your blogs can be easily shared by thousands of people on social media. Facebook is one of the best social media platforms where you can market your services for free, and you can also start an ad campaign to target your audience. Moreover, you can also guest blog on several other websites which will help you create backlinks to your website.
Create a Google My Business Account For Your Law Firm
Google is a giant when it comes to search engines. By creating a "Google My Business" account you can register your law firm's profile on Google. It will help your services to appear in the searches when potential clients will look for your business or similar businesses like yours on Google Maps or Google Search.
Submit Your Law Firm to Local and Law Directories
You can gain several clients on a regular basis by submitting your website to various law and local directories, such as:
Findlaw.com
Nolo.com
Yelp.com
Citysearch.com
Internet marketing and SEO is all about effective strategies and tactics, but their application depends on the type of industry you're in. Every field requires a different form of internet marketing and SEO, and the same rules can be applied to your law firm.
Contact us now for more information about our SEO and digital marketing services for lawyers.