Advertise Using Direct Mail –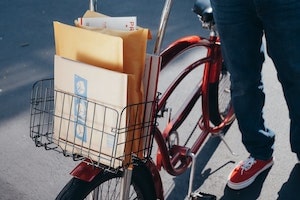 What are the advantages and disadvantages of direct mail advertising? How do you make the most of this marketing strategy? Direct mail automation can be used as a supplement to your advertising services and provides digital marketing services that can be combined with direct mail to reach customers. Combining direct mail with services such as content marketing will increase repeat business and create a new revenue stream.
Some marketing agencies are specifically designed for direct mailing, and offer numerous advantages over alternative marketing strategies. In comparison to digital marketing strategies, direct mail has a low response rate.
Direct mail can be incorporated into a company's overall marketing strategy, as it is a somewhat effective way to reach prospective customers and establish long-lasting customer relationships, depending on your industry. As a physical reminder of your company's existence, direct mail allows you to connect with your audience in a way that email marketing campaigns cannot. Direct mail is favored by some business owners due to the superior results, but for other businesses, internet-based marketing strategies perform way better.
Build Your Audience
Direct mail advertising has existed for decades and continues to be an effective method of driving sales for some local businesses. It is a method of direct response marketing that allows marketers to measure response and build custom audiences. With direct mail campaigns, marketers can engage businesses and customers in ways that are not possible with other methods.
We actually prefer to use digital marketing because most people are searching for products and services on the internet. In regards to digital marketing and SEO, it is important to measure the traffic of digital campaigns, create custom audiences, and re-target customers who have viewed your website. Re-targeting is an effective way for marketers to increase sales from people that have previously showed interest. SMS marketing is another method used by marketers in conjunction with direct mail advertising and digital marketing, as it enables companies to engage their target audience more effectively.
Direct mail is still a potent tool in this increasingly digital era, and it should remain a cornerstone of your marketing arsenal. Nonetheless, it is essential to analyze your marketing efforts to ensure that a comprehensive marketing strategy is implemented. Good direct mail can be used to achieve campaign objectives and generate a high ROI, but outdated direct mailing methods will not produce the same results. It is also essential to monitor data in real time in order to determine what works and what does not.
If you are looking for a direct mail company, make sure they have experience with cutting-edge technology so that your campaigns yield the best results. Direct mailing does not work for all industries, so make sure you try multiple different marketing methods, with the most important being SEO and digital marketing. Contact us to learn more.