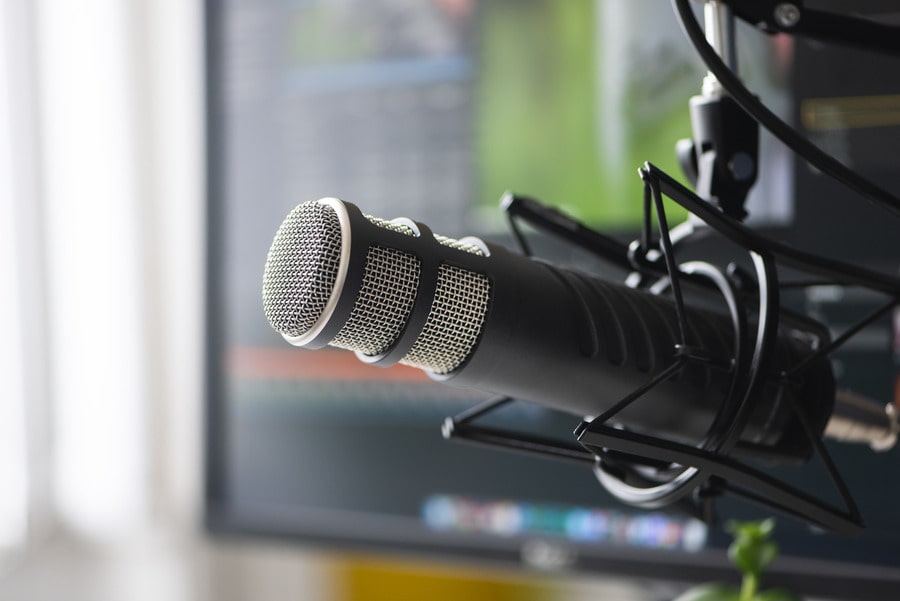 The Power of Podcasts: Enhancing Your Online Marketing –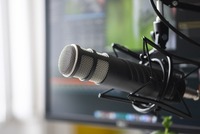 In the dynamic world of digital marketing, staying ahead of the competition requires adopting innovative strategies. Podcasts have emerged as a powerful medium for online marketing, providing businesses with a unique way to connect with their audience and promote their brand.
At SEO Noble, we recognize the tremendous potential of podcasts in improving your online marketing efforts. In this article, we will explore how to leverage podcasts to enhance your brand presence, engage your audience, and drive business growth.
1. Establishing Thought Leadership
Podcasts allow you to showcase your expertise and establish thought leadership in your industry. Hosting or participating in discussions on relevant topics, trends, and challenges can position your brand as an authority, building trust and credibility with your audience.
2. Connecting with Your Audience on a Personal Level
Audio content creates a more intimate and personal connection with your audience compared to written or visual content. The conversational tone of podcasts fosters a sense of familiarity, making it easier to connect with listeners on a deeper level.
3. Sharing Compelling Stories
Storytelling is a powerful tool in marketing, and podcasts provide an excellent platform to share compelling stories related to your brand, products, or customers. Engaging narratives can leave a lasting impact on listeners and generate interest in your offerings.
4. Expanding Your Reach
Podcasts have a global reach, enabling you to connect with audiences worldwide. As your podcast gains popularity, you can attract listeners from diverse backgrounds and demographics, helping you expand your brand's reach and influence.
5. Building a Loyal Community
Consistently delivering valuable and engaging content through podcasts can cultivate a loyal community of listeners. Engaged followers are more likely to support your brand, share your podcast episodes, and become advocates for your business.
6. Integrating with Content Marketing Strategy
Podcasts complement your content marketing efforts by providing an alternative format to deliver valuable information. You can repurpose podcast content into blog posts, social media snippets, and newsletters, reaching different segments of your audience through multiple channels.
7. Featuring Guest Experts and Collaborations
Inviting guest experts and collaborators on your podcast can infuse fresh perspectives and attract new audiences. Guests may also share the episode with their own networks, further extending your podcast's reach and building valuable connections.
8. Promoting Your Products or Services
While podcasts primarily focus on delivering valuable content, they also provide opportunities to subtly promote your products or services. By integrating relevant offers or mentions within episodes, you can drive traffic to your website and increase conversions.
9. Utilizing SEO Benefits
Podcasts can positively impact your search engine rankings and SEO efforts. Transcribing episodes and including relevant keywords in show notes can make your content more discoverable in search results.
10. Monitoring Listener Analytics
Platforms hosting podcasts offer valuable analytics data, allowing you to track listener demographics, engagement levels, and episode performance. These insights can help you refine your content and tailor future episodes to better suit your audience's preferences.
11. Incorporating Calls-to-Action (CTAs)
Strategically place CTAs within your podcast episodes to encourage listeners to take specific actions, such as subscribing to your newsletter, following your social media channels, or visiting your website.
12. Leveraging Sponsorships and Partnerships
As your podcast gains popularity, you may attract sponsorships or partnership opportunities. Collaborating with relevant brands can not only generate revenue but also enhance your credibility and expand your audience base.
13. Creating Long-Lasting Content
Podcast episodes can have a long shelf life. Unlike some forms of content that may become outdated quickly, evergreen podcast episodes continue to provide value to new listeners over time.
14. Measuring Success and Iterating
Regularly review podcast performance metrics to assess the effectiveness of your online marketing efforts. Use listener feedback and data to identify areas for improvement and continuously refine your podcast strategy.
In conclusion, podcasts present a powerful and versatile tool to improve your online marketing efforts. By creating valuable, engaging, and relevant content, you can establish thought leadership, connect with your audience on a personal level, and expand your brand's reach. Integrating podcasts into your content marketing strategy enables you to repurpose content and deliver valuable information through various channels.
At SEO Noble, we encourage businesses to embrace the potential of podcasts as a means to foster a loyal community, promote products or services, and build a strong brand presence. Monitor listener analytics, seek collaborations, and leverage the SEO benefits to optimize your podcast's impact on your overall marketing success. Start your podcasting journey today and unlock the boundless opportunities to thrive in the digital marketing landscape. Contact us for help with online marketing for your podcast.