What Are SEO Tags On Your Website? –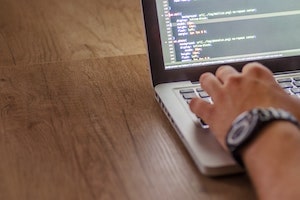 General metadata tags are part of a page's code but do not appear on the page itself. Meta tags such as titles and descriptions are pretty unique in that they actually show up in specific areas on the page.
Meta tags, which appear in a web page's source code and tell search engines what a page is about, are an important element for all search engines. They serve as search engines' initial impressions and points of contact.
Meta tags are snippets of code that provide search engines with information about your website, such as how it should appear in search engine results. Meta tags can be optimized to emphasize the most essential aspects of your content and help your website stand out in search engine results.
Important Note About Description Tags
Keep in mind that social networks such as Facebook and Twitter have their own meta tags, allowing you to display a title other than the one used in the HTML of your website. It is important to note that meta description tags do not always appear in Google search results (Google typically selects the snippet of text from the page itself), but they are helpful in other ways.
Google typically pulls the text for a snippet description from the title tag itself. However, if the title tag is uninformative, Google may also use content from your page to create the snippet. If you're looking for an easy way to manage your keywords tags on your website and you use WordPress, then you can search through the WordPress plugin database. The most used WordPress plugin is Yoast, but we do not use that here.
We use All in One SEO, but recently the plugin was sold and the new owners have made it look exactly like Yoast. I do not know why they gave the All in One SEO plugin the same features as Yoast, but it does not matter. Most SEO plugins do the exact same thing which gives you an easy way to add, edit or remove meta tags which are invisible on the front end of the website.
If you need help with your on-page or off-page SEO, call or message us now. We work with clients nationwide to help them with their digital marketing efforts.