What's a Good Marketing Budget? –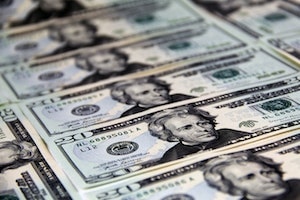 If you want to focus on other aspects of your business and have the budget for it, consider hiring an SEO company. Keep in mind that if you decide to outsource, you will need a much larger budget, as the SEO company will have to manage everything.
Even if you only have a few hundred dollars to spend on SEO, you can maximize your SEO budget by selecting a budget-friendly SEO strategy. If your business generates a few hundred dollars per month via the Internet, you should not expect a quick return on your $1,000 monthly SEO budget.
If your company's annual revenue is less than $5 million, the Small Business Administration suggests allocating 7% to 8% of your total revenue to marketing. According to a recent CMO Institute study, B2B companies allocated 6.9% of their budgets to marketing, while B2C companies allocated 8.4%.
Work With An SEO Company
Fortunately, search engine optimization (SEO) and search advertising are both low-cost (compared to Google ads), high-impact strategies, so businesses with limited marketing budgets can also be successful. As a result, the majority of companies opt to work with a marketing agency or SEO consultant to increase their search visibility.
The cost of SEO services provided by SEO consultants can vary depending on the size and budget of your business. If you are prepared to hire an SEO company, or even an SEO consultant, to perform specific SEO services, some SEO companies offer one-off services, or at the very least, they may be willing to tailor their monthly plans to your specifications.
Consider allocating at least $2,000 per month, or 25% of your PPC budget, to SEO. I believe that is an excellent starting point for Internet advertisements if you wish to compete at least locally. Depending on your industry, you will need to invest at least $4,000 to quickly outspend your competitors and gain a competitive advantage. Contact us to learn more now.