Artificial Intelligence For SEO –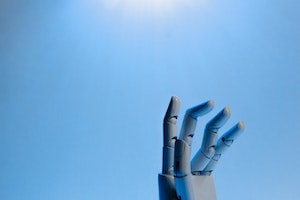 How is AI being used to optimize SEO workflows? How are digital marketers leveraging AI to maintain their competitive edge on the search front? This article describes a few of the best SEO tools with artificial intelligence, along with the features you can use to improve your site's visibility on Google and other search engines.
With the assistance of artificial intelligence in SEO, businesses are able to improve the precision, efficacy, and productivity of their SEO strategies, including SEO content creation.
To make the most of AI for SEO, you should utilize its capabilities which optimize your content for greater organic visibility. Utilize these types of AI-powered SEO solutions to identify your highest-performing content and develop more informed content strategies. A lot of people are using ChatGPT right now, but there are a lot of other alternatives which are even better. You can even combine multiple tools to have the best effect because Google can detect AI content.
Gain Insights Through AI and SEO Software
The insights gained through discovery and other data from an SEO software powered by artificial intelligence are essential for developing content strategies that exponentially improve the SEO of a website. In addition to keywords and topics, AI-powered SEO content solutions can help you identify opportunities for link building, user intent, and much more. AI for SEO will allow you to discover and utilize the exact keywords, topics, and content that your target audience is seeking.
AI can help digital marketers better comprehend all available web data, accelerate the content creation process, and develop effective content for your homepage, inner pages and blogs. AI is a powerful data analysis tool that enables the creation of viral content, the identification of content gaps, and the execution of tasks far more quickly and efficiently. SEO keyword research, content creation, traffic analysis, website growth, voice search, and SEO workflow are notable applications of AI tools that have proven to be effective.
In addition to assisting SEO's with the creation of landing page, blog post, and meta tag copy, AI-powered writing tools can assist digital marketers who need advertising copy, social media posts, and other forms of content on a large scale. To learn more about AI and SEO, call us or send us a message.