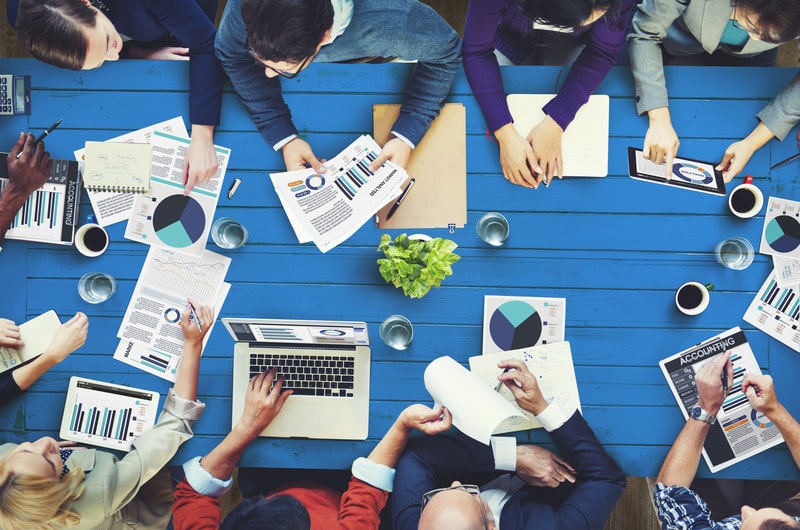 Local SEO in Los Angeles: A Guide by SEO Noble –
In the dynamic world of digital marketing, understanding the nuances of Search Engine Optimization (SEO) is crucial for businesses seeking to establish an impactful online presence. One important facet of SEO that often deserves specialized attention is Local SEO. At SEO Noble, a leading SEO company in Los Angeles, we recognize the significance of Local SEO and aim to elucidate its intricacies, differentiating it from traditional SEO. In this comprehensive guide, we will explore what Local SEO is, how it differs from traditional SEO, and the strategies that can help businesses leverage its potential for local success.
What is Local SEO?
Local SEO refers to the process of optimizing a business's online presence to attract more business from relevant local searches. These searches typically include location-based queries, such as "restaurants near me," "best hair salons in Los Angeles," or "plumbers in New York City." The objective of Local SEO is to enhance a business's visibility in local search results and on location-based services like Google Maps.
Local SEO involves strategies and tactics that focus on optimizing a business's website and online presence to attract more business from local organic search results. This includes optimizing the business's website, creating and managing local listings, and garnering reviews from customers.
How Does Local SEO Differ from Traditional SEO?
While both Local SEO and traditional SEO share the overarching goal of improving a website's visibility in search engine result pages (SERPs), they differ in their approach, objectives, and the specific factors they prioritize. Here's a detailed comparison of the two:
1. Geographical Focus:
– Local SEO: Primarily focuses on optimizing a website to appear in local search results, targeting a specific geographic area. The aim is to attract customers from that region.
– Traditional SEO: Has a broader focus, aiming to improve a website's visibility on a global scale. It's not specifically geared towards attracting local customers.
2. Keyword Usage:
– Local SEO: Involves using location-based keywords (e.g., "Los Angeles dentist") to target local searches. Long-tail keywords with location modifiers are commonly used.
– Traditional SEO: Utilizes a broader range of keywords relevant to the business, products, or services, regardless of location.
3. Google My Business (GMB) Optimization:
– Local SEO: Places significant emphasis on optimizing and maintaining a Google My Business listing. This includes accurate business information, reviews, images, and updates.
– Traditional SEO: While having a GMB listing is beneficial, traditional SEO doesn't focus on GMB optimization to the extent that Local SEO does.
4. Local Listings and Directories:
– Local SEO: Involves managing and optimizing local business listings on various platforms like Yelp, Yellow Pages, TripAdvisor, and local directories.
– Traditional SEO: Does not prioritize local listings to the same degree; the emphasis is more on general directory listings and authoritative backlinks.
5. Customer Reviews:
– Local SEO: Actively seeks to encourage and manage customer reviews on platforms like Google, Yelp, and other review sites. Reviews are a significant factor in local search rankings.
– Traditional SEO: While reviews are important, they are not as central to traditional SEO efforts as they are in Local SEO.
6. Local Link Building:
– Local SEO: Focuses on acquiring backlinks from local websites, businesses, and organizations to establish local authority and relevance.
– Traditional SEO: Involves a broader approach to link building, targeting a variety of authoritative websites relevant to the business's industry or niche.
7. Local Citations:
– Local SEO: Consists of mentions of the business's name, address, phone number (NAP), and other relevant information on various local platforms and websites.
– Traditional SEO: Citations are still important, but the emphasis is not as strong, and they may not necessarily be local in nature.
Strategies for Effective Local SEO
Now that we've outlined the differences between Local SEO and traditional SEO, let's delve into some strategies that businesses can employ to optimize for local search effectively:
1. Google My Business (GMB) Optimization:
– Claim and optimize your GMB listing by providing accurate and up-to-date business information, including address, phone number, website, categories, and business hours.
2. Local Keyword Optimization:
– Integrate location-specific keywords naturally into your website's content, meta descriptions, headings, and titles to signal relevance to local search queries.
3. Local Landing Pages:
– Create dedicated landing pages for different locations or service areas your business covers. Customize content and optimize each page with relevant local keywords.
4. Local Link Building:
– Earn backlinks from local businesses, organizations, newspapers, and directories. Sponsor local events, collaborate with local influencers, or participate in community initiatives to build local links.
5. Online Reviews and Ratings:
– Encourage satisfied customers to leave positive reviews on your GMB listing and other relevant review platforms. Respond to reviews promptly, addressing both positive and negative feedback.
6. Local Citations:
– Ensure consistent and accurate NAP information across various online platforms, directories, and websites. This builds trust and signals relevance to search engines.
7. Local Schema Markup:
– Implement local business schema markup on your website to provide search engines with specific details about your business, such as location, business type, reviews, and operating hours.
8. Mobile Optimization:
– Optimize your website for mobile devices to enhance the user experience, as a significant portion of local searches is conducted on mobile devices.
9. Local Social Media Presence:
– Actively engage with your local audience on social media platforms. Share location-specific content, updates about local events, and interact with local followers.
10. Local Advertising:
– Utilize local advertising through platforms like Google Ads and social media to target local audiences effectively.
Local SEO is a critical component of a successful digital marketing strategy. Contact us now to learn more.