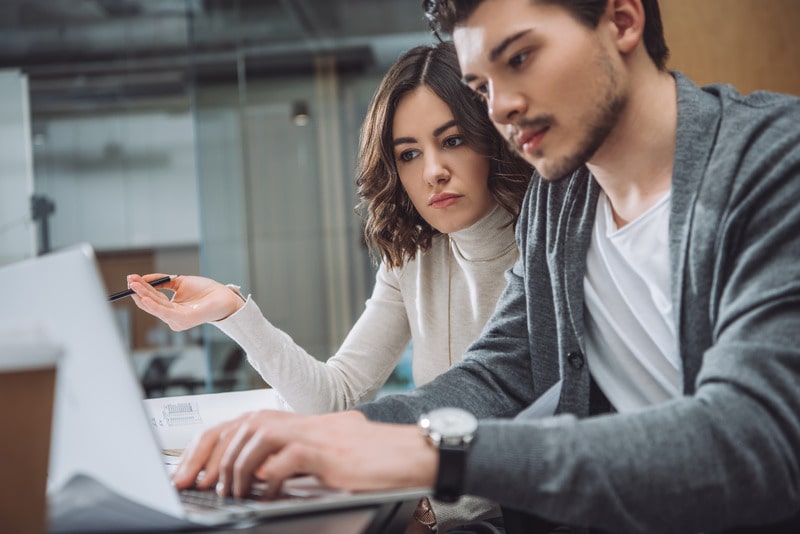 Mastering Mobile SEO –
In the fast-paced world of digital marketing, staying ahead of the curve is vital, especially when it comes to optimizing for mobile devices. With the surge in smartphone usage, mobile SEO has become a cornerstone of successful online strategies. At SEO Noble, we recognize the undeniable importance of mobile SEO in today's digital landscape. In this guide, we delve into what mobile SEO is and why it's absolutely essential for your online success.
What is Mobile SEO?
Mobile SEO, or Mobile Search Engine Optimization, is the practice of optimizing a website to ensure it functions seamlessly and delivers a great user experience on mobile devices such as smartphones and tablets. It involves making technical, design, and content adjustments to enhance the mobile version of a website, ultimately boosting its visibility and performance in mobile search results.
Mobile SEO encompasses a wide range of factors, including website speed, mobile-friendliness, responsive design, page load times, and optimizing content for a smaller screen. The goal is to provide users with a fast, user-friendly experience that keeps them engaged and encourages them to take desired actions, all while adhering to search engine guidelines.
The Importance of Mobile SEO
1. Mobile Traffic Dominance:
The increasing use of smartphones has led to a significant shift in internet usage. More people now access the internet through mobile devices than desktops. Ignoring mobile SEO means potentially missing out on a substantial portion of your target audience.
2. Google's Mobile-First Indexing:
Google now primarily uses the mobile version of a website for indexing and ranking. Websites optimized for mobile devices are given priority in search rankings. Failure to optimize for mobile can lead to a significant drop in search visibility.
3. Improved User Experience:
Mobile optimization ensures that visitors have a seamless experience on your website, leading to longer engagement, increased page views, and higher chances of conversions. A positive user experience translates to higher rankings and more satisfied users.
4. Local Search and Micro-Moments:
A substantial percentage of mobile searches are location-based or tied to immediate needs, making mobile optimization crucial for local businesses. Users often turn to mobile devices for quick information during micro-moments, such as looking for a nearby store or checking reviews before making a purchase.
5. Voice Search Optimization:
The rise of voice search, driven by virtual assistants like Siri and Google Assistant, emphasizes the need for mobile optimization. Users perform voice searches primarily on mobile devices, and optimizing for voice search requires an optimized mobile website.
6. Lower Bounce Rates:
A mobile-friendly, well-optimized website reduces bounce rates by providing users with the information they need in a clear and accessible format. Lower bounce rates signal to search engines that your content is valuable and relevant.
7. Competitive Advantage:
By focusing on mobile SEO and providing an exceptional mobile experience, you gain a competitive advantage over businesses that neglect or inadequately address mobile optimization. Users are more likely to choose a website that loads quickly and is easy to navigate on their mobile devices.
Key Aspects of Mobile SEO
1. Responsive Design:
Implement a responsive design that adjusts your website's layout and content to fit various screen sizes, ensuring a consistent and visually appealing experience across devices.
2. Mobile-Friendly Content:
Tailor your content for mobile consumption, keeping it concise, engaging, and easy to read. Use shorter paragraphs, bullet points, and headings for improved readability on smaller screens.
3. Site Speed Optimization:
Prioritize website speed by optimizing images, minimizing code, leveraging browser caching, and using efficient hosting solutions. A fast-loading site is crucial for mobile SEO success.
4. Local SEO for Mobile:
If your business has a physical location, optimize for local search by including location-specific keywords and ensuring your Google My Business listing is accurate and up-to-date.
5. Optimized Visuals:
Ensure that images and videos on your website are optimized for mobile, minimizing load times without compromising on quality.
6. Mobile-First Indexing:
Adopt a mobile-first approach, ensuring that your mobile version is fully functional, user-friendly, and contains all the essential content and elements present on the desktop version.
7. Mobile Sitemap and Structured Data:
Create a mobile sitemap to help search engines crawl and index your mobile pages. Implement structured data to provide additional context about your content.
8. Local Business Schema Markup:
Use schema markup to provide search engines with specific information about your business, such as address, phone number, operating hours, and more. This enhances your visibility in local search results.
Mobile SEO is no longer an option; it's a necessity in the digital age. The impact of mobile devices on online behavior is profound, and businesses must adapt to this shift. At SEO Noble, we believe in harnessing the power of mobile SEO to enhance user experiences, boost search visibility, and drive business growth.
By embracing responsive design, optimizing for speed, creating mobile-friendly content, and prioritizing local SEO, you can position your website for success in the mobile-dominated world. Embrace mobile SEO, optimize your strategies, and watch your digital presence thrive. Contact us to learn more.