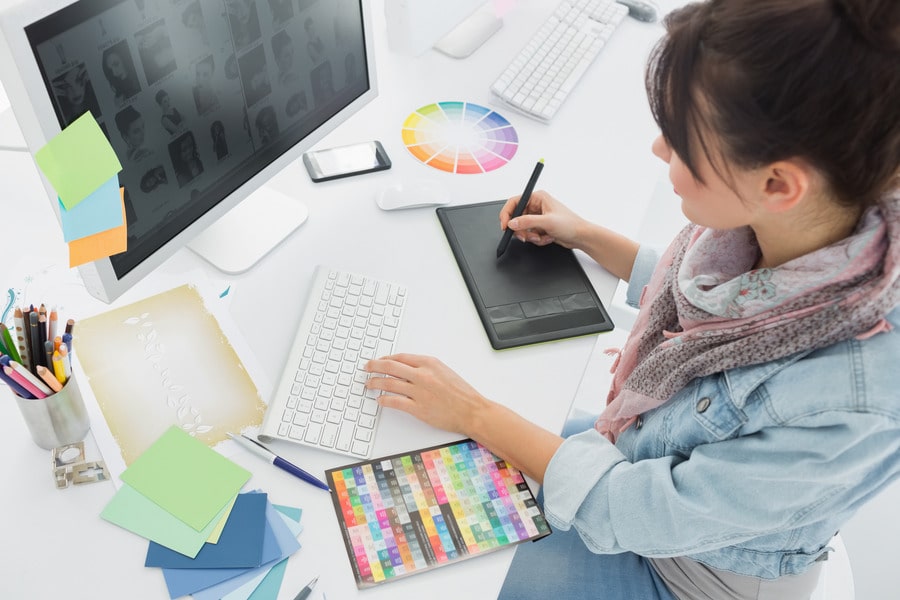 Enhancing Your Online Marketing –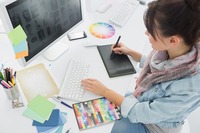 In the fast-paced digital landscape, effective online marketing requires more than just compelling content and strategic SEO. Visual appeal plays a crucial role in capturing audience attention and leaving a lasting impression.
At SEO Noble, we understand the power of graphic design in elevating your online marketing efforts. In this article, we'll explore how incorporating strategic graphic design can improve your online marketing and drive business growth.
1. Establishing Brand Identity
Graphic design is instrumental in crafting a unique and cohesive brand identity. A well-designed logo, color scheme, and brand elements create a memorable brand image that resonates with your target audience. Consistency across your marketing materials reinforces brand recognition and trust.
2. Capturing Attention with Visuals
In a world where attention spans are shrinking, captivating visuals are essential for grabbing and retaining the audience's attention. High-quality images, infographics, and illustrations can communicate complex ideas quickly and make your content stand out from the competition.
3. Designing Engaging Social Media Posts
Social media platforms are fertile ground for marketing opportunities. By leveraging graphic design, you can create eye-catching and shareable social media posts that encourage audience engagement and foster a sense of community around your brand.
4. Crafting Compelling Advertisements
Whether it's display ads, social media ads, or pay-per-click (PPC) campaigns, graphic design plays a pivotal role in the success of online advertising. Striking visuals combined with persuasive copy can significantly increase click-through rates and conversions.
5. Improving Website User Experience (UX)
A well-designed website not only looks appealing but also enhances user experience. Intuitive navigation, visually pleasing layouts, and well-placed call-to-action buttons can guide visitors through the sales funnel seamlessly.
6. Designing Infographics for Data Visualization
Infographics are an excellent tool for presenting complex data and information in a visually appealing and easy-to-understand format. This approach can help simplify your message and increase content shareability, thus expanding your brand's reach.
7. Creating Memorable Brand Collateral
Graphic design extends beyond digital assets. It also includes printed materials like brochures, business cards, flyers, and promotional items. Professional and aesthetically pleasing collateral can leave a lasting impression on potential customers.
8. Tailoring Design for Mobile Devices
With a significant portion of online traffic coming from mobile devices, responsive design is crucial. Ensuring that your graphics and visuals are optimized for mobile users will improve engagement and prevent potential customers from bouncing off your site.
9. Building Trust with Professionalism
High-quality graphic design conveys professionalism and attention to detail. A visually appealing website and marketing materials can build trust with your audience, making them more likely to choose your products or services over competitors.
10. Evoking Emotions and Storytelling
Emotional connections drive consumer behavior. Thoughtful graphic design can evoke emotions, reinforcing your brand's story and values. When your audience resonates with your brand emotionally, they are more likely to become loyal customers.
11. Implementing Visual Hierarchy
Visual hierarchy guides the viewer's eye through your content, ensuring that the most critical elements are noticed first. By strategically arranging design elements, you can direct attention to your calls-to-action and key messages.
12. A/B Testing Design Elements
Experimenting with different design elements through A/B testing can provide valuable insights into what resonates best with your audience. Analyzing the data will help you optimize your graphics for maximum impact.
13. Personalizing User Experience
Customized graphics and visuals that cater to specific audience segments can enhance the user experience and create a sense of personal connection. Personalization shows that you understand and care about your customers' needs.
14. Consistent Visual Storytelling
Maintaining consistency in your visual storytelling across various platforms and marketing materials reinforces your brand's message and strengthens brand recall.
In conclusion, incorporating strategic graphic design into your online marketing efforts is an investment that yields significant returns. From establishing a memorable brand identity to creating engaging social media posts, graphic design enhances your marketing campaigns at every step.
By capturing attention, evoking emotions, and improving user experience, well-designed graphics can drive website traffic, boost conversions, and foster brand loyalty. At SEO Noble, we recognize the power of graphic design and are committed to helping businesses leverage its potential to achieve digital marketing success. Embrace the power of visual communication and watch your online marketing efforts reach new heights. Contact us to learn more about our SEO services.