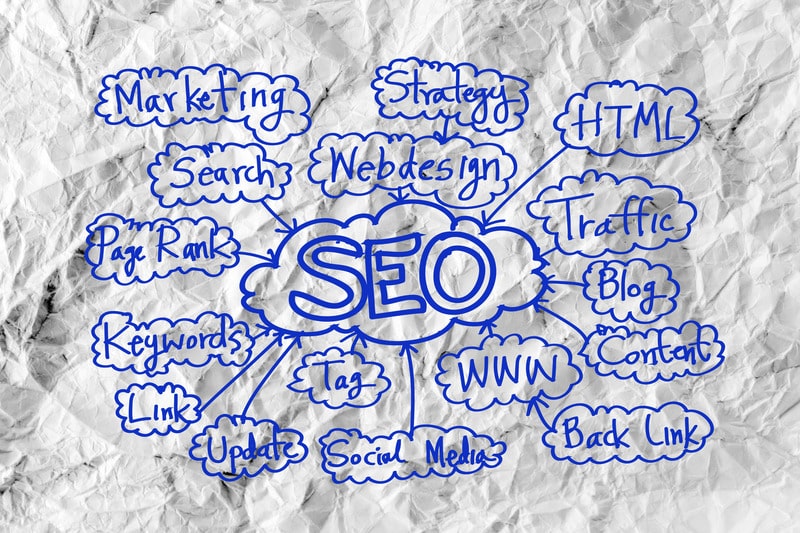 Learning SEO –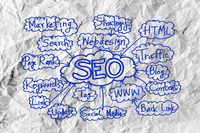 In today's digital landscape, where online visibility can make or break a business, Search Engine Optimization (SEO) has become a critical component of success. As the algorithms governing search engine rankings continue to evolve, aspiring marketers and website owners often find themselves asking the question: Is learning SEO hard?
In this article, we, at SEO Noble, will delve into the intricacies of SEO, its various aspects, and provide insights into whether mastering SEO is indeed a challenging endeavor.
Understanding SEO Basics
Search Engine Optimization is the process of optimizing websites, content, and online presence to improve their visibility on search engine results pages (SERPs). This optimization aims to increase organic (non-paid) traffic, enhance user experience, and ultimately achieve higher search engine rankings.
SEO encompasses a wide range of techniques, strategies, and practices that need to be understood and implemented effectively to achieve desired results. It's important to note that while some aspects of SEO may appear complex, a strong foundation of SEO knowledge can be developed over time with dedication and the right resources.
Key Aspects of SEO
1. Keyword Research: One of the fundamental aspects of SEO is identifying relevant keywords that potential users might use to search for products or services. Learning how to conduct keyword research and identify the right keywords for your business is essential.
2. On-Page Optimization: On-page optimization involves optimizing various elements on a webpage, such as meta tags, headings, content, and images. Learning how to optimize these elements for both users and search engines is a core skill in SEO.
3. Off-Page Optimization: Off-page optimization focuses on building high-quality backlinks from reputable sources to improve the authority and credibility of your website. Understanding link building strategies and techniques is a crucial part of SEO.
4. Technical SEO: Technical SEO involves optimizing the technical aspects of your website to improve its crawlability and indexability by search engines. This includes factors like website speed, mobile-friendliness, and site structure.
5. Content Creation: High-quality, relevant, and engaging content is at the heart of successful SEO. Learning how to create content that resonates with your target audience and aligns with search engine algorithms is a vital skill.
6. Analytics and Tracking: To measure the effectiveness of your SEO efforts, you need to understand how to use tools like Google Analytics and Google Search Console. These tools provide valuable insights into your website's performance and user behavior.
Is Learning SEO Hard?
The difficulty of learning SEO depends on various factors, including your background, experience, available resources, and dedication. Here's a closer look at some aspects that might influence the perceived difficulty of learning SEO:
1. Complexity: While the basic principles of SEO can be grasped relatively easily, mastering advanced concepts can be challenging. Technical aspects, algorithm updates, and the ever-changing landscape of SEO can be complex.
2. Constant Updates: SEO is an ever-evolving field. Search engines frequently update their algorithms, and staying current with the latest trends, best practices, and algorithm changes can require continuous learning.
3. Technical Skills: Some technical skills, such as understanding HTML, CSS, and website architecture, can be helpful in implementing effective SEO strategies. However, these skills can be learned over time with practice and dedication.
4. Resources: The availability of resources, such as online tutorials, courses, blogs, and forums, can significantly impact the ease of learning SEO. Utilizing reliable resources can expedite the learning process.
5. Trial and Error: SEO often involves testing different strategies and analyzing results. This trial-and-error approach can require patience and a willingness to adapt and learn from mistakes.
6. Holistic Approach: Effective SEO requires a holistic understanding of multiple aspects, including technical, content, and marketing. Developing a well-rounded skill set can take time.
Is learning SEO hard? The answer is not definitive. While some aspects of SEO may seem challenging, acquiring a strong foundational knowledge and gradually building expertise is entirely achievable. With dedication, continuous learning, and the right resources, individuals and businesses can navigate the world of SEO and reap the benefits of improved online visibility, increased organic traffic, and enhanced brand recognition.
At SEO Noble, we believe that SEO mastery is attainable for anyone willing to invest the time and effort. Whether you're a business owner, marketer, or enthusiast, learning SEO can be a rewarding journey that leads to improved digital presence and long-term success. Remember, the key to mastering SEO lies in staying informed, adapting to changes, and embracing the learning process. Contact us to learn more about our SEO services.