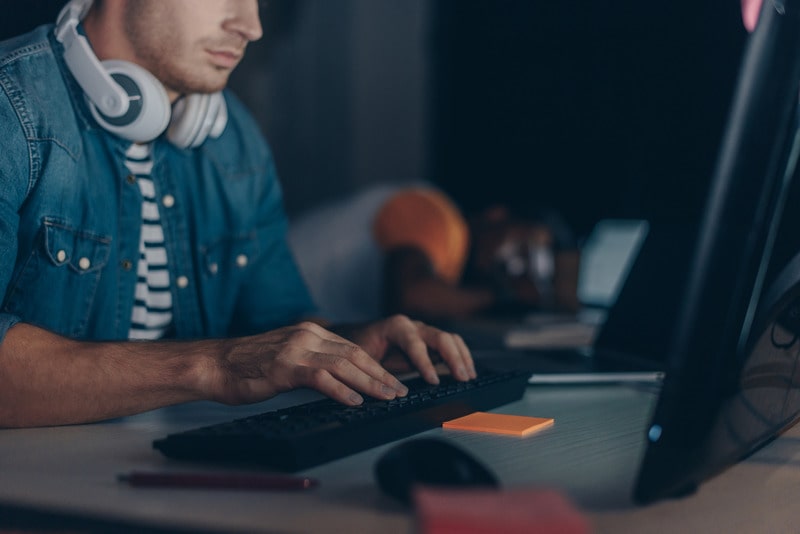 Mastering SEO –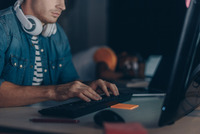 In the fast-paced world of digital marketing, Search Engine Optimization (SEO) has emerged as a cornerstone for enhancing online visibility and driving organic traffic to websites. A common misconception is that SEO is only for tech-savvy individuals with coding skills.
However, we, at SEO Noble, firmly believe that learning SEO without coding is not only possible but also a viable approach for marketers, content creators, and business owners alike. In this comprehensive article, we'll debunk the myth that coding is a prerequisite for mastering SEO and provide actionable insights on how to excel in the SEO landscape without delving into complex programming languages.
Understanding SEO Beyond Coding
SEO encompasses a multifaceted approach that extends well beyond coding expertise. It involves a combination of strategies, techniques, and best practices that collectively contribute to improving a website's search engine rankings and user experience. While coding can be beneficial in certain aspects of SEO, it is by no means a mandatory requirement.
Key Aspects of SEO Without Coding
1. Keyword Research and Optimization: One of the foundational elements of SEO is keyword research. Identifying relevant keywords for your content and optimizing them for search engines doesn't require coding skills. Keyword research tools and guides are readily available to help you uncover high-performing keywords.
2. Content Creation and Optimization: Crafting high-quality, user-centric content is a vital aspect of SEO. This involves writing compelling headlines, creating valuable content, and structuring your articles for readability—all of which can be achieved without coding.
3. On-Page Optimization: On-page SEO includes optimizing elements within your web pages, such as meta titles, meta descriptions, headings, and images. While some platforms provide options for direct optimization, coding is not necessary to implement these changes effectively.
4. Link Building: Building authoritative and relevant backlinks is a key strategy for SEO success. Outreach, guest posting, and relationship building are all crucial components of link building that don't require coding skills.
5. User Experience (UX) and Mobile Optimization: Ensuring that your website is user-friendly and mobile-responsive is essential for both SEO and user satisfaction. While coding can help optimize UX, using user-friendly platforms and templates can achieve similar results.
6. Analytics and Reporting: Monitoring and analyzing your website's performance using tools like Google Analytics and Google Search Console provide valuable insights for refining your SEO strategy. No coding skills are needed to interpret these metrics.
7. Local SEO: Optimizing your online presence for local searches involves strategies like claiming and optimizing your Google My Business listing and encouraging online reviews. These tactics are non-technical and focus on enhancing your local visibility.
Learning SEO Without Coding: Steps to Success
1. Educate Yourself: Begin by learning the foundational principles of SEO. There are numerous online resources, courses, and guides available that cater to beginners and those without coding backgrounds.
2. Keyword Research Tools: Familiarize yourself with keyword research tools like Google Keyword Planner, SEMrush, and Ahrefs. These tools help you identify relevant keywords and gauge their search volume.
3. Content Creation: Focus on creating high-quality, valuable content that resonates with your target audience. Prioritize user engagement and readability.
4. On-Page Optimization Plugins: Many content management systems (CMS) offer plugins that simplify on-page optimization. WordPress users, for example, can utilize plugins like Yoast SEO to enhance their content without coding.
5. Link Building Strategies: Learn effective link-building techniques, such as guest posting, influencer outreach, and social media engagement, to boost your website's authority.
6. User Experience and Mobile Optimization: Select user-friendly website themes or templates that are inherently mobile-responsive. Focus on intuitive navigation and user-friendly design.
7. Analytics and Reporting Tools: Get acquainted with tools like Google Analytics and Google Search Console to monitor your website's performance and identify areas for improvement.
8. Stay Updated: SEO is a dynamic field, so staying informed about the latest trends, algorithm updates, and industry best practices is crucial. Follow reputable SEO blogs and attend webinars to keep your knowledge current.
Benefits of Learning SEO Without Coding
1. Accessibility: Learning SEO without coding makes it accessible to a wider audience, including marketers, content creators, and business owners who may not have coding backgrounds.
2. Time Efficiency: Acquiring coding skills can be time-consuming. Learning SEO without coding allows you to focus on SEO strategies that directly impact your online presence.
3. Quick Implementation: Non-technical SEO strategies can be implemented quickly, allowing you to see results sooner and make data-driven decisions.
4. Cost-Effective: Learning SEO without coding eliminates the need for costly coding courses or hiring developers to implement changes.
5. Versatility: SEO skills can be applied to various roles and industries, enhancing your professional versatility and career prospects.
In the realm of SEO, coding skills are not a prerequisite for success. By focusing on the core principles of SEO, leveraging user-friendly platforms, and utilizing available tools and resources, anyone can excel in the world of search engine optimization.
At SEO Noble, we advocate for learning SEO without coding as a viable approach that empowers individuals and businesses to boost their online visibility, drive organic traffic, and achieve their digital marketing goals. Remember, SEO is about understanding user intent, creating valuable content, and optimizing for search engines—skills that can be honed without writing a single line of code. Contact us to learn more about our SEO services.