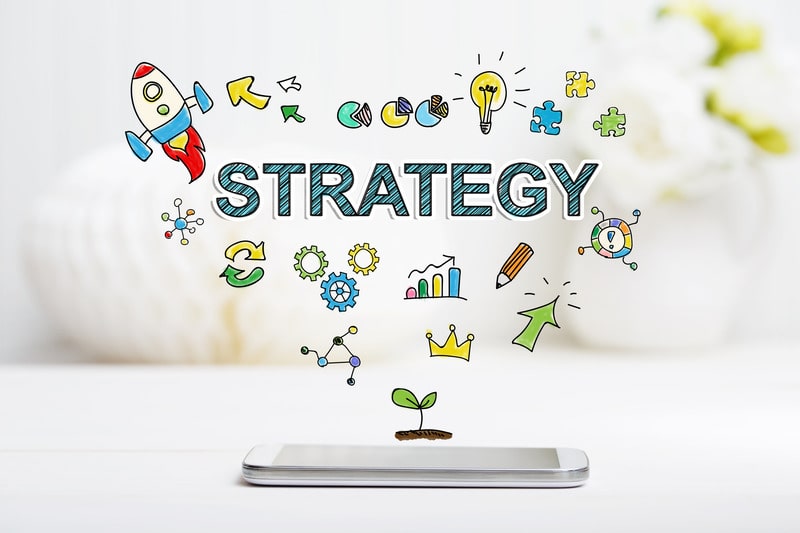 Maximizing Conversions With SEO – 
In the bustling realm of digital marketing, generating traffic to your website is just the beginning. The ultimate goal is to convert those visitors into loyal customers. This pivotal transformation is the lifeblood of any online business. At SEO Noble, we comprehend the essence of conversion optimization and stand ready to guide you through the process of optimizing your website to drive conversions.
Understanding Conversion Optimization
Conversion optimization, often referred to as CRO (Conversion Rate Optimization), is the strategic process of refining your website to prompt visitors to take a desired action. This action can vary, from making a purchase, signing up for a newsletter, or filling out a contact form. The primary objective is to increase the percentage of website visitors who complete these actions, thereby boosting your overall conversion rate.
Key Elements of Conversion Optimization
1. Comprehensive Analysis:
Start by understanding your current conversion rates and identifying areas for improvement. Analyze user behavior, website traffic patterns, and engagement metrics using tools like Google Analytics.
2. Define Clear Goals:
Establish specific and measurable goals for your website. Whether it's increasing sales, capturing leads, or driving more downloads, having defined objectives provides clarity in your optimization efforts.
3. Understand Your Audience:
Deeply comprehend your target audience, their preferences, pain points, and motivations. Tailor your messaging and user experience to resonate with their needs and expectations.
4. User-Friendly Website Design:
Ensure that your website is intuitive, easy to navigate, and visually appealing. A clean and organized layout enhances user experience and encourages users to explore your site further.
5. Compelling Call-to-Actions (CTAs):
Implement persuasive and clear CTAs that guide visitors towards the desired action. Use action-oriented language that instills a sense of urgency or excitement.
6. Optimized Landing Pages:
Create dedicated landing pages for various campaigns or products. Tailor each landing page to match the specific ad or link that led the visitor there, ensuring a seamless and relevant user experience.
7. A/B Testing:
Conduct A/B tests to compare different versions of web pages, CTAs, or other elements. This data-driven approach helps identify what resonates best with your audience and leads to higher conversion rates.
8. Site Speed and Performance:
Optimize your website for speed, ensuring quick loading times on both desktop and mobile devices. Slow-loading pages can deter visitors and negatively impact conversions.
9. Trust and Credibility:
Display trust signals such as customer reviews, security certifications, and relevant affiliations to build trust and credibility with your audience.
10. Optimized Forms:
Streamline and simplify your forms to minimize friction. Request only essential information and ensure that the form submission process is smooth and user-friendly.
11. Personalization:
Leverage personalization techniques to tailor content, recommendations, and offers to individual users based on their behavior and preferences.
12. Integrate Chat and Support:
Provide live chat support to address potential concerns and queries promptly. Instant communication can influence users positively and drive conversions.
Strategies for Effective Conversion Optimization
1. Implement a Clear Value Proposition:
Clearly communicate the value your product or service offers to visitors. Highlight benefits and unique selling points prominently on your website.
2. Optimize Page Load Speed:
Invest in optimizing your website's load speed to minimize bounce rates and improve the overall user experience. Faster websites often lead to higher conversion rates.
3. Leverage Social Proof:
Showcase customer testimonials, ratings, reviews, and case studies to establish credibility and build trust with potential customers.
4. Utilize Compelling Visuals:
Incorporate high-quality images, videos, and infographics to capture attention and effectively convey your message.
5. Implement Exit-Intent Pop-ups:
Utilize exit-intent pop-ups to present special offers, discounts, or newsletter subscriptions as visitors are about to leave your site.
6. Conduct User Surveys and Feedback:
Gather insights from your audience through surveys to understand their pain points and preferences, helping you tailor your website for better conversions.
7. Optimize for Mobile:
Ensure your website is responsive and provides a seamless experience across various devices, especially mobile, as a significant portion of internet traffic comes from mobile users.
Conversion optimization is an ongoing process that involves continuous analysis, testing, and refinement. At SEO Noble, we believe in a data-driven and user-centric approach to maximize conversions. By understanding your audience, optimizing your website's design and content, and leveraging various strategies, you can enhance your conversion rates and achieve digital marketing success. Start implementing these strategies today and witness the transformation of your website into a conversion powerhouse.