Internet Marketing and SEO for Real Estate Companies –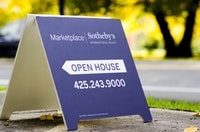 Just as with every other industry, real estate is a very competitive one. In order to beat your competitors and move ahead, in Google search, you'll need to have a solid digital marketing strategy and good SEO for your website.
What do we mean by SEO? Search engine optimization or SEO is basically a online marketing technique that helps increase your online visibility. The key behind a successful SEO and digital marketing strategy is good, useful content. Once you follow these strategies, you can watch your website jump to the top of search engines like Google.
What is SEO For Realtors?
SEO is about optimizing your website to help it get to the top of the first page of Google. This is no longer an easy task. First you must determine, within your industry, what are your specific goals and your target audience. Think about which market of real estate you are operating in, whether you serve families, couples, retirees, investors, or millionaires.
Understanding and having a clear idea of your target customer will have a significant impact on your SEO and Google rankings. Each type of customer will perform vastly differing searches on Google. Thinking about this important question will help you stay ahead in the race. Google will determine you to be an expert in your subject by looking at the content you post on your website. Your real-estate website should have SEO-friendly content that will provide you with effective long-term results.
Understanding SEO for Your Real Estate Businesses
Optimizing your website is the first step to enhance your SEO for your real estate business. In order to get good results, you have to understand the technical aspects of SEO. Using these strategies, you can structure your website to encourage search engines to crawl and index your websites content. You'll also have to keep in mind to optimize your website for mobile devices, include keyword-rich images, and improve the page load speed. All these factors play a great role in SEO and digital marketing to determine the value of your page.
Select An Optimized Website Content Management System (CMS)

Choosing the right platform is important when building your SEO strategy. Not every website builder is equal in terms of usability, design, visual, and more. While Weebly and Wix are very user and developer friendly, they're not SEO-friendly. WordPress is excellent regarding optimization but you'll need basic HTML knowledge to work with this platform. We create unique and utterly customized real estate websites to ensure that you get what you want without compromising.
On-site SEO for Real Estate Websites
On-site SEO refers to the factors that can affect your website without external interference. By finding the best keywords and implementing them in your websites content, you can optimize your real estate website to gain more visibility on Google.
The Importance of Keywords For Your Real Estate Company

Keywords are the base of a successful SEO strategy. These are descriptive meta tags that are essential to rank on Google's search engine. Keyword research can assist you in understanding the buyer's intent. This could inform you which stage of the purchasing cycle the buyer is currently at. To cater to every stage, you'll need informative content that have those keywords included naturally.
You can find keywords using free and paid tools. Google Keyword Planner is one of the most commonly used tools. It doesn't hurt that its free at the basic level. While you understand your
target customer, you can start with vague terms. When using keyword research tools, try to look out for low to medium ranking competition keywords that fit well within your industry and the specific area within the broader industry.
Now that you have your keywords, it's time to put your plan into action. Try to have your primary keyword in the URL with dashes (-) between each word to let Google know that the words are separate. This is also called slugs or permalinks, especially if you're planning to use WordPress. The description tag for a page is basically the brief description that appears under the main title in Google search. Include your keywords there as well.
While writing a blog article, try to include your keyword in the H1 tag. Make sure there's only one H1 tag in your article. You can add additional titles tags such as H2 and H3. Try to include keywords in all your heading tags on the page. Moving on to images, make sure that your keywords are part of the file name, ALT tag, image title, and the description tag. While it can be annoying and time consuming to add this information to every single picture, it's very important.
Other On-Site SEO Best Practices For Realtors
Apart from on-site SEO, quality backlinks and incorporating social share buttons will greatly improve your online visibility. The better the quality of the content on your website, the more time people will spend on your website which will send Google and other search engine a signal that you have authority on the subject. Including links to other high-ranking content can also help in establishing authority.
How Can SEO Noble Help You With Real Estate Marketing and SEO?

We understand that SEO can seem intimidating, especially if you're not acquainted with the basic computing platforms. However, we're here to offer you the best SEO services. We'll chart out a clear strategy detailing the path to your goal. With dedication and an on-going SEO strategy, we can smoothly move your website ahead in Google search over time. We're familiar with all sorts of tools that can aid in improving SEO for your website. You can be assured that your website will start ranking on the first page of Google, and eventually within the top three spots.
SEO Noble – The #1 Provider of Real Estate SEO Services

People readily need to find a real estate broker that they can trust to deliver them a quality home within their budget. When the time comes for a potential client to find you, you must make sure that your website can be found.
For many years, SEO Noble has specialized in ensuring that real estate businesses are visible in front of their target audience. We have built a reputation as the #1 provider of real estate SEO services in Los Angeles, and we would like to help you improve your online presence today. To learn more about how we can help your business today, read on for more details!
High-Quality SEO Services
Before you invest in any type of SEO services, it's important that you understand what SEO is and how it can determine the fate of your business online. Search engine optimization, or simply SEO, is the process of ranking high on major search engines such as Goole. When a consumer wants to find your product or services, they're going to search for it on Google and likely click on the first three websites they see.
Therefore, if your website is nowhere to be found in your local search engine result pages (SERPs), then you're at a disadvantage, especially if your competitors are ranked higher than your site.
Highly-Successful SEO Campaigns
Now that you understand what SEO is and why it's important for your business, it's time for you to grasp how the experts at SEO Noble can provide you with the best opportunity to achieve online growth.
Here are a few ways we can help improve your online presence.
On-Page SEO – From conducting keyword research to creating the perfect title tags, we will ensure that your site is properly optimized and ready to rank well on Google.
Website Speed – Having a slow website can severely damage your chances of retaining your leads. Let us give you a hand by creating a lightning-fast website that keeps your audience's attention.
SEO Link Building – The more links you have online increases your chances of boosting your Google rankings. Our team can help you accumulate natural backlinks to establish your business as an authority in your industry.
Contact Us Today
If you're looking for premium real estate SEO and digital marketing services, then you've come to the right place. Give us a call at (800) 749-8416 to learn more about how we can improve your online presence today.